Luasa Raelon – The House of Flesh CD
23 February 2013
xdementia
No Comment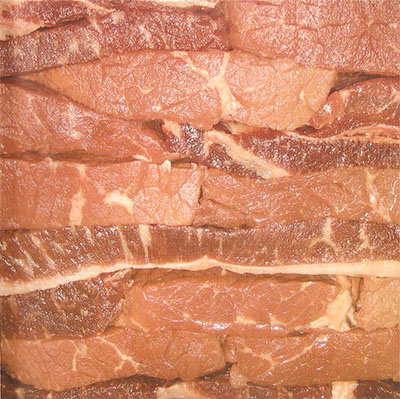 Luasa Raelon – The House of Flesh CD
It's been some time since I've heard from Luasa Raelon and his last album Vampyr was released in 2010. This release is from what is now way back in 2008. Seems like just yesterday and could be based on the excellent sound that Reed presents here.
Combing his trademark alternating synth drones, rumbling noises, and pulsating bass thrusts Reed continues the legacy he has set forth for Luasa Raelon with The House of Flesh. The tracks are varied but use similar source material and sounds to bring it all together. This is spooky shit for sure and lies somewhere in between abstract drone and harmonic dark ambient with a flare of sci-fi and industrial to drive things home.
Textures are present among the flowing drones and the composition is simple yet effective. There is almost always a good spread of frequency and separation between the elements to allow the listener to zoom out then focus in on whatever they may choose.
I'm pretty sure this is still available, so if you enjoy dark ambient music and are unfamiliar with Luasa Raelon, you must pick this up. It's a great starting point to his sound and also a good triptych in the evolution of the project.
| | |
| --- | --- |
| Composition: | |
| Sounds: | |
| Production Quality: | |
| Concept: | |
| Packaging: | |
| Overall Rating: | |