Holy Family Parish – Lis C45
27 February 2013
xdementia
No Comment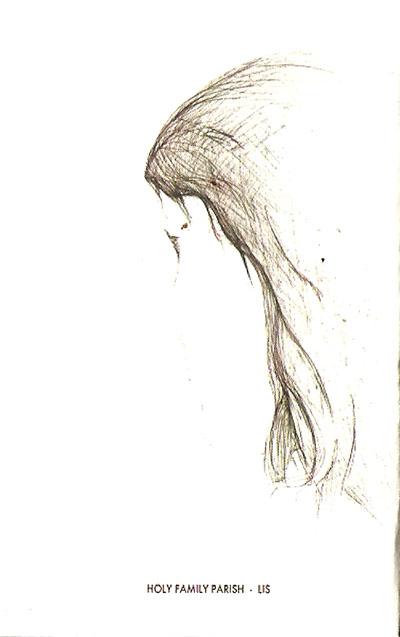 Holy Family Parish – Lis C45
Holy Family Parish is a project I haven't had much experience with and a quick search on discogs shows that their output is limited. With this tape they present a good handful of tracks ranging from guitar ambient, to throbbing minimalist sounds.
The tracks here are very diverse with each one offering a different take. It makes the album sound rather scattered yet also quite esoteric. As if these tracks were collected over a long period of time and each one from very different settings. Perhaps the most jarring are the tracks that present a lone meandering guitar as the source. They tend to be slow and somewhat melancholic.
The noisier tracks here are raw and simplistic but they have a movement and basic framework that makes them effective. The production is quite lo-fi but it adds to the dusty atmosphere that pervades the release as a whole.
It's a solid album but one that seems a touch forgettable. Perhaps it's that the minimalism – where it appears – isn't consistent enough, or the lack of low end in the track lineup. Either way Lis sounds like a competent showing of a project that is still trying to pin down their sound and style.
| | |
| --- | --- |
| Composition: | |
| Sounds: | |
| Production Quality: | |
| Concept: | |
| Packaging: | |
| Overall Rating: | |