Hostage Pageant – Manipulated Memories C47
18 March 2013
xdementia
No Comment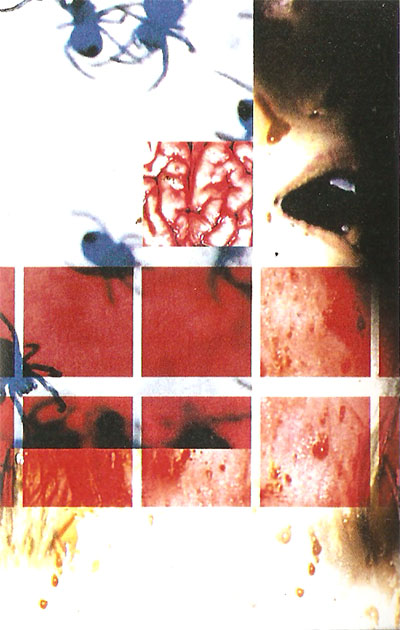 Hostage Pageant – Manipulated Memories C47
Based on the artwork I thought this was a 905 Tapes release which means I like it. This is in fact coming out of the Rainbow Bridge camp and is limited to 22 copies. I'd be surprised if there's any left at this point.
Hostage Pageant presents several tracks on each side all titled Memory parts 1 through 6. Side A is harsh pedal noise, spastic and changing with thick squalls of synthesizer attacks, low bass howls and squirmy layers. Some muddled samples seem to show up here and there but they are mostly buried under the storm. There is a wide spectral variety here with booming lows and screeching highs, but the sounds themselves tend to be rather generic.
Side B finds Hostage Pageant being a bit more creative. Memory 5 sees some weird start/stop gestures combined with wacked-out sounds to create a rubber-banding back and forth roller coaster ride of crazy sounds and textures. There something that is decidedly "wet" about the production here like the sound source used is mainly a fire hose being shot at various objects and people, the entire album is like a ride down the river wild complete with a barrage of rapids impeding on your journey.
This tape is not one for the feint of heart. Harsh noise, harsh textures and unrelenting fury can be found here. A solid release, with room for improvement but certainly sturdy groundwork put down by this artist.
| | |
| --- | --- |
| Composition: | |
| Sounds: | |
| Production Quality: | |
| Concept: | |
| Packaging: | |
| Overall Rating: | |