Iron Fist of the Sun – I Will Never Have the Right CD
29 March 2013
xdementia
No Comment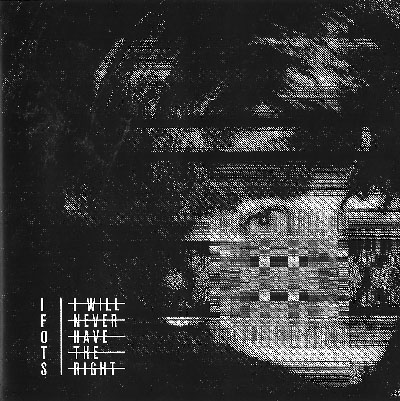 Iron Fist of the Sun – I Will Never Have the Right CD
I lost track of IFOTS releases a few years ago when this artist became too prolific to keep up with. Although they are still using iconography of Princess Diana all over the place I'm not really sure if her visage remains to be anything more than a logo for the project at this point. Predictably the release features simple, understated black and white artwork with minimal text.
The artwork reflects the sounds well because what is to be found here is 8 tracks of minimal power electronics working around tortured oscillators. The tracks seem to subtly evolve in complexity over the 40 minute running time.
Although the source material is minimal, and there seems to be a lot of experimentation involved in this record, the sounds culled from such simple sources is surprisingly intricate. Not to mention that a lot of very smooth and concise detail is in the editing here. No Septembers! is a great example of just very odd sounds that don't really seem to fit within the confines of the power electronics genre, yet work quite well when combined with these mangled vocal attacks.
Yet another dashing aspect of this release is the exceptional track titles like The Lady From Behind the Hedge and My Reflections Drain Sideways which represent simple wording yet a certain philosophical depth that pulls at the edges of my curiosity. I Will Never Have the Right represents the new school in power electronics and heavy experimentation and shows that IFOTS is at the forefront in treading new ground for the genre.
| | |
| --- | --- |
| Composition: | |
| Sounds: | |
| Production Quality: | |
| Concept: | |
| Packaging: | |
| Overall Rating: | |