Kevin Greenspon – Maroon Bells CDr
10 April 2013
xdementia
No Comment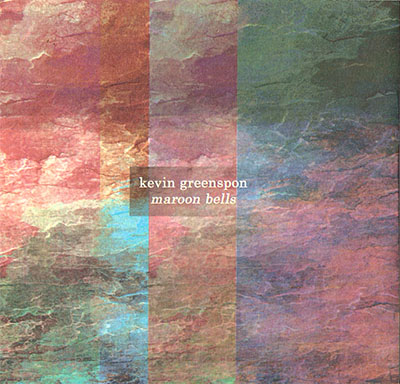 Kevin Greenspon – Maroon Bells CDr
Kevin Greenspon is a traveling solo musician who creates melodies and textures of guitar drone also touching on ambient, noise, and musique concrete. The style lies somewhere in between Fennesz and Grouper.
The disc has an air of melancholy to it featuring mainly peaceful floating atmospheres. The tracks are very well layered and almost delicate in their structure and sparseness. This is listening for a rainy Sunday, or a peaceful snowfall.
The tracks are varied enough to easily keep the interest of the listener while also maintaining an air of similarity. The obvious heavy hitter here is the title track Maroon Bells with it's memorable glistening bell hooks. Though some other great drone moments are created in Scaffold and Opacity of Man. We only get a small glimpse into Greenspon's noisier side in the closer Die-cast yet with it's short running time it's hard to get a handle on how his delivery of such an aspect truly is.
Definitely something different here and a great listen. Lots of thought and effort put into this, for a moment when you are reflecting, or feeling vulnerable Maroon Bells will put you at ease.
| | |
| --- | --- |
| Composition: | |
| Sounds: | |
| Production Quality: | |
| Concept: | |
| Packaging: | |
| Overall Rating: | |