Lupus Sol – Lupus Sol CDr
22 April 2013
xdementia
No Comment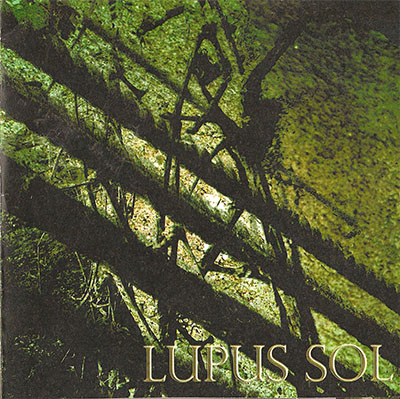 Lupus Sol – Lupus Sol CDr
Live Bait Recording Foundation
I'm not totally sure but I believe Lupus Sol is a collaboration between Aaron Vilk of Nyodene D and Stephen Petrus of Murderous Vision, two diehards of the Cleveland industrial scene. This disc spans 4 tracks and 47 minutes of death industrial/drone.
The general sound here has a focus on texture most of which is different forms of metallic drones. Where Invokation / Hight Tension has a noisier chug to it and more shifts than the following The Eroded Face of Edward Paine, they both have a similar contour which flirts between organic and sci-fi qualities.
Of Runes and Rebar presents an interesting amalgamation of sounds where affected chanting is added to the droning noise layers and effectively edited into hypnotic loops. The closer Wall of Iron presents a burly electric phasing tone with creepy whispering which simply makes me feel like I am being radiated with gamma waves. Some interesting sounds join the fray at the 3/4 mark with clicking, breathing, and flanging moments ending the album on a strong note.
One point of contention with this material is that it could be viewed as either hypnotic or monotonous depending on your point of view. Disregarding your opinion on that this is a disc that shows a consistency in atmosphere and a decent attempt at creating some varied industrial moods.
| | |
| --- | --- |
| Composition: | |
| Sounds: | |
| Production Quality: | |
| Concept: | |
| Packaging: | |
| Overall Rating: | |