Pacing & VWLS – Collaborations Vol. 1 CDr
25 April 2013
xdementia
No Comment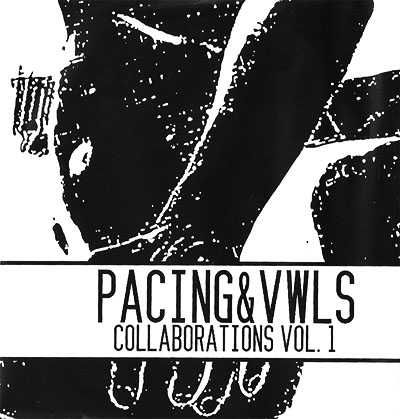 Pacing & VWLS – Collaborations Vol. 1 CDr
Human Beard presents this collaboration on CDr which features our boys Pacing from Buffalo NY and an unknown act to me VWLS. The album is available on CDr or also for download here.
Pacing usually delivers droning walls of intense noise attacks complete with walls of feedback and insane synth surges. This effort is rather more subdued and I have to say I am enjoying it a lot. Although it's quite short clocking in at only 18 minutes the tracks are pretty great with warm analog drones and subtle noise washes. Sometimes things almost form into a melody like a moment in Full On Double Rainbow but nothing ever really breaches that level of abstraction which is fine by me.
The thing I really like about this disc is that the artists decide to keep things quite simple with short understated tracks, but quite layered and deep. This whole disc could possibly be different cuts from one long collaboration but it works as separate tracks and these "moments" of a larger whole. Great work.
| | |
| --- | --- |
| Composition: | |
| Sounds: | |
| Production Quality: | |
| Concept: | |
| Packaging: | |
| Overall Rating: | |