Vehement Caress – Existential Squalor C30
20 May 2013
xdementia
One Comment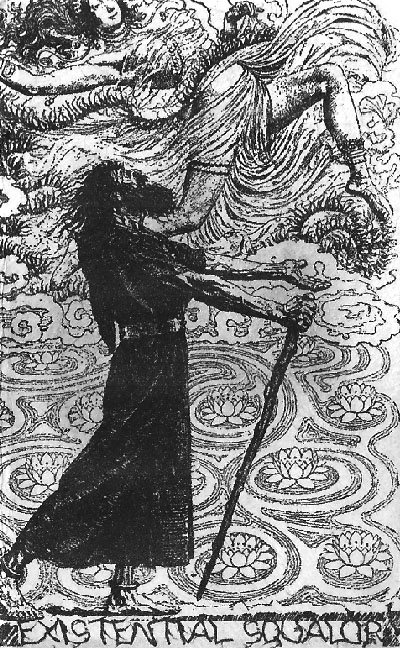 Vehement Caress – Existential Squalor C30
Yet more work from Boston's finest Vehement Caress. It's a project that is continuing to expand his sound and styles. Where the last release reviewed here was Flawed Eternity – a drone album dabbling in powerful synth atmospheres – now Existential Squalor brings back the lo-fi noise and power electronics in full force.
Side A is really enjoyable with a handful of tracks that are quite varied. Ranging from throbbing power electronics with hateful vocal attacks to sampled speeches accompanied by noise loops and building swashes of sound.
Yet side A contrasts with side B where we are presented with one long harsh noise track running the gamut of passages from wall noise to crunchy lo-fi mastery and overdriven distortion. It's simple and primitive, yet also effective.
The recording quality of this tape is more lo-fi than any previous Vehement Caress recording. I'm not sure that's such a good thing as some of the impact is taken away. But it also seems to match the concept here which can be appreciated. Still good work, and I'd love to see this re-released as a CD or CDr to get the best quality for the tracks.
| | |
| --- | --- |
| Composition: | |
| Sounds: | |
| Production Quality: | |
| Concept: | |
| Packaging: | |
| Overall Rating: | |