Hheva/Shiver – Troubled Sleep C40
24 May 2013
xdementia
No Comment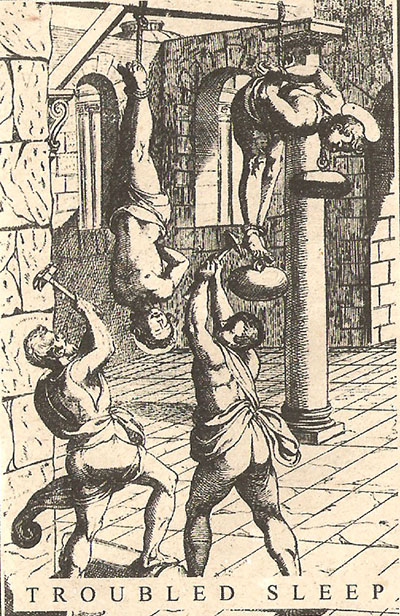 Hheva/Shiver – Troubled Sleep C40
It's kind of weird that this split should bear the same name as Prurient's seminal album. There are so many great combination of words and images to conjure out there I don't know why in hell you would choose the exact title of an already landmark noise album. But besides this little pet peeve of mine I dig the simple packaging and delivery on this release. Shiver is familiar to me as I have reviewed them before but Hheva is a new name.
Side A contains the work of Hheva who presents some excellent ritualistic ambient. The track evolves nicely with experimental layers of found sound, manipulated chants and layered sound effects converging to form a thick smoky atmosphere. Airy drones eventually give way the tribal drumming and spacious chants. There is a lot of focus on detail and a lot of great moments and sounds to enjoy. The best thing about it is that the space of the composition goes from thick and oppressing to open and spacious.
Side B has the work of Shiver which contrasts a lot from that of Hheva's. Where Hheva was organic and spacious, Shiver is electronic and oppressive. Where Hheva had great production and layering, Shiver is basic and lo-fi. That's not to say the work of Shiver is bad, but it does seem pale in comparison to the excellent work that Hheva had provided to the split. Looking at the material on its own, it's not really until about the third track that Shiver finally grabs my attention with delayed layers and subtle spoken samples.
The two contrasting styles of these artists doesn't make for the most appropriate material to share a split tape. But they can each be appreciated in their own way. I especially enjoy the detailed ambient and atomspherics of Hheva here. An interesting release for sure.
| | |
| --- | --- |
| Composition: | |
| Sounds: | |
| Production Quality: | |
| Concept: | |
| Packaging: | |
| Overall Rating: | |