Benjamin Nelson – Untitled C42
16 April 2010
xdementia
No Comment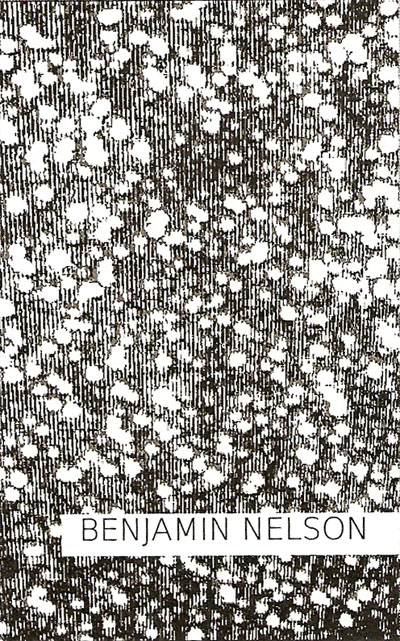 Benjamin Nelson – Untitled C42
This is the debut release from Boston's Benjamin Nelson presenting two fluid tracks of minimalist modular synthesizer drone. The description alone is already well-treaded territory so it's a wonder that Nelson succeeds in using this method to create these gorgeous flowing sounds. Given that Untitled is almost devoid of any threads one could grasp that could lead to a concept here it's quite surprising that the sound is one of deep emotion and mental clarity.
The creatively titled "Live at the Piano Factory 9.23.08" lives on Side A and presents the first taste of Nelson's sound which is very slow moving harmonic textures. The music is simple, but has character that lies not so much in the actual sounds themselves but in the combination of where the sounds move, and how all the frequencies interact with eachother. This is deeply contemplative music and if it represents any concept whatsoever it must be the old adage that the only thing that never changes is that everything is always changing.
The one tiny thread that of concept that presents itself to us is the title of Side B's "Standing Field" which continues the stasis of shifting harmonics. Where Side A was tingly and lightly buzzing, Side B is soft and blurred. It features less movement in sonority but there seems to more happening in pitch. Nelson's music is just as much about what doesn't change then what does though, and that is the separating factor in these two pieces.
With Untitled it appears that Nelson has succeeded in what he is trying to portray and for that this release works. Perfect listening for a foggy Sunday morning and moment of contemplative insight. Untitled presents an opportunity to not focus on the sounds themselves but your reactions to the sounds that Nelson is presenting you. And that is how Nelson's music appears, like he is simply discovering these sounds rather then creating them, and sharing them to you the listener. Because of this, it is inevitable that Untitled can only deliver if you are willing to let it do so.
| | |
| --- | --- |
| Composition: | |
| Sounds: | |
| Production Quality: | |
| Concept: | |
| Packaging: | |
| Overall Rating: | |