Andrew Quitter – Forgotten Farms C30
4 July 2013
xdementia
No Comment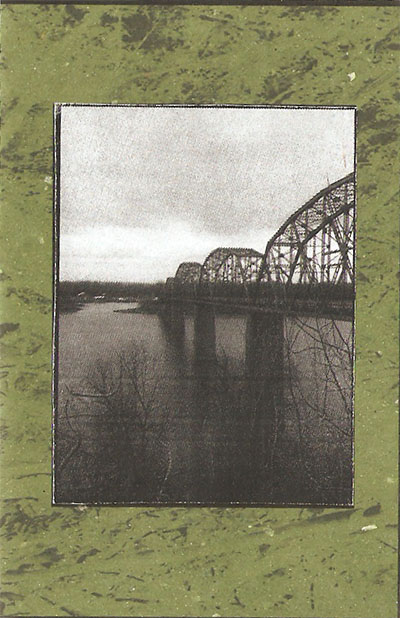 Andrew Quitter – Forgotten Farms C30
Andrew Quitter is a man of many faces though they all certainly share the same head. Operating under monikers such as Regosphere and Suburbia Melting he also heads the Dumpsterscore Home Recordings label which releases a wide variety of underground noise, industrial and experimental music. In summation, if you're not familiar with his work you need to get up to speed.
When Quitter operates under his own name the auditory style usually falls into a synth ambient quality with cinematic tendencies. The compositions here reflect this and on side A add a somber note to the atmospheres. The composition is slow, repetitive, yet most importantly contemplative and emotional. One thing that Quitter does exceptionally well is adds slight industrial elements without actually overloading the track in a respective stylistic overtone.
Side B takes a more sinister approach with slow bass notes and seething drones. The somberness is gone replaced with a feeling of creeping dread. Something lurking beneath the surface. There is also a ton of subtlety in these tracks, something of which few industrial artists manage to pull off so seamlessly. They are almost delicate in nature with excellent production that features separation between frequencies as to be able to consider each layer clearly. Coupled with evolution of the track through alternating synth throbs and bowed metals things fall together perfectly.
This release should be considered yet another triumphant victory for the man who continues to be a force to be reckoned with in noise/industrial. Great work and an artist which any fan of quality abstract music should keep an eye on.
| | |
| --- | --- |
| Composition: | |
| Sounds: | |
| Production Quality: | |
| Concept: | |
| Packaging: | |
| Overall Rating: | |