8/15 – Author & Punisher, Theologian, Massdirge
2 August 2013
xdementia
No Comment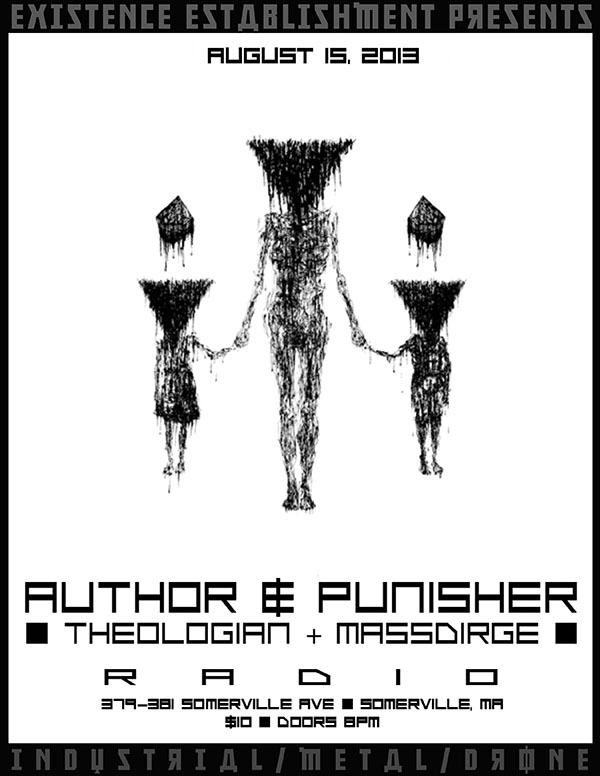 ((((Facebook Event Listing))))
The Artists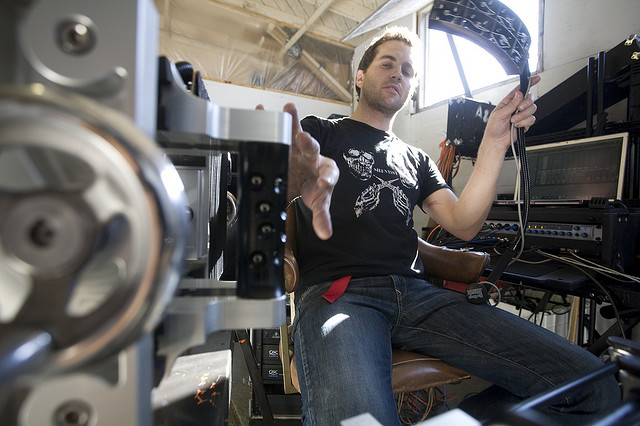 Author & Punisher (San Diego, CA)
Author & Punisher – Terrorbird
Tristan Shone is a mechanical engineer, sculptor, musician and creator of the Drone Machines and now Dub Machines industrial sound controllers. Alongside fabricating machines and composing sound for performance, Shone works at the National Center for Microscopy and Imaging Research as a mechanical engineer and the Center for Research and Computing in the Arts at UCSD as a researcher in media arts.
Drone/Dub Machines are custom made machines fabricated from raw materials and utilizing open source circuitry. The devices draw heavily on aspects of industrial automation, robotics and mechanical tools and devices, focusing on the eroticism of interaction with machine. The machines require significant force from the performer, aligning he or she with the plodding drone and doom influenced sounds that are created.
Shone has have performed and shown these machines extensively in festivals and exhibitions since 2007 in the United States and abroad, performing under the name Author & Punisher. He will be performing all new material with the newest machines. All material is played on these machines live with no prerecorded sequences. This material will be released in the Spring of 2011 on a vinyl only release.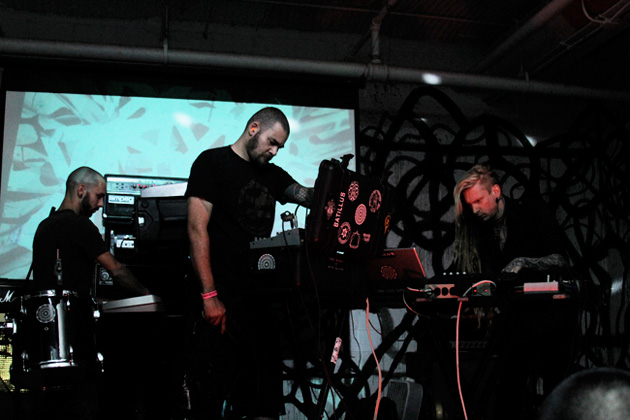 Theologian (New York, NY)
Theologian – You Are The End of the World
THEOLOGIAN began in 2009 as the solo industrial project of Lee M. Bartow, following the dissolution of his long-standing deathindustrial/power electronics endeavour, NAVICON TORTURE TECHNOLOGIES(NTT). First releasing a slew of CD-Rs on his own label, ANNIHILVS POWER ELECTRONIX, Bartow produced a limited cassette with Providence-based DANVERS STATE RECORDINGS, the tape label run by Andrew Grant of THE VOMIT ARSONIST, and found a home with the incomparable CRUCIAL BLAST for the first full-length album, which was released concurrently with a digital EP, featuring the very first material recorded under the THEOLOGIAN name, in 2010.
In autumn of 2012, THEOLOGIAN released a four-song CDEP with HANDMADE BIRDS, the label run by R Loren of THE PYRAMIDS, and a second full-length on CRUCIAL BLAST, both to general acclaim (receiving a vaunted 7.4 from Pitchfork). A stream of collaborative releases has flowed from ANNIHILVS since 2010, as Bartow seeks to broaden the project's conceptual and sonic spectrum. Collaboration had been a major element of the output from NTT, while THEOLOGIAN had been originally conceived purely as a solitary undertaking, but it became clear that working with other artists continued to be a source of creative fulfillment. To this end, Bartow recruited frequent collaborator Fade Kainer (INSWARM//STATIQBLOOM/BATILLUS/JARBOE), and former NTT stalwart Matt Slagle (SIDE 3/ADROY) to fill out a live configuration consisting of Bartow on vocals and noise, Kainer on synths, and Slagle playing a dual role as live drummer and keyboardist, while utilizing incredible visual projections created for the band by Brooklyn-based motion graphics designer NXR VISUALS, whenever possible.
THEOLOGIAN have been busy performing at least once a month during the past year, most recently with supporting slots for acts such as LOCRIAN and DEAFHEAVEN. Meanwhile, with autumn of 2013 approaching, CRUCIAL BLAST is primed to unleash SOME THINGS HAVE TO BE ENDURED, the label's fourth release from THEOLOGIAN, a CDEP created in collaboration with multiinstrumentalist Derek Rush (A MURDER OF ANGELS/DREAM INTO DUST/COMPACTOR/4TH SIGN OF THE APOCALYPSE/HIRSUTE PURSUIT), featuring vocals and additional components contributed by a number of extraordinary female artists. The trio of Bartow, Kainer, and Slagle is currently working on a megalithic double album for MALIGNANT RECORDS.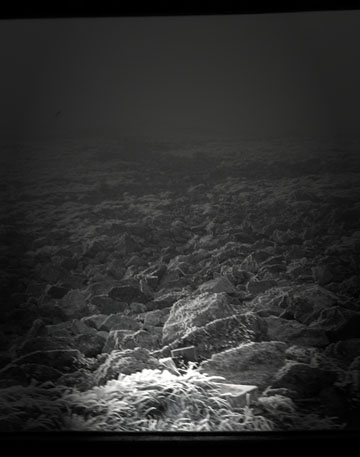 Massdirge (Boston, MA)
Massdirge was officially established in 2004 in Boston, MA by David Doktor. Settling on a general classification of "doom", Massdirge aurally contains elements of original industrial, doom metal,
power electronics, and atmospheric qualities congealed into a sloth-like mass. For performances, grim visual aesthetics are critical to support the overall experience as well with an insistence on organic, largely impromptu sets sans laptops or other backing.