Funerary Call – Beckoning at the Black CD
10 August 2013
xdementia
No Comment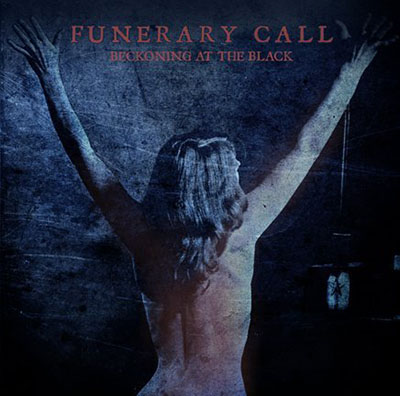 Funerary Call – Beckoning at the Black CD
Beckoning at the Black was originally recorded back in 2004. Now the album sees a reissue on Fall of Nature Records, the label that has already reissued The Black Root. Of course the questions that reissues always raise: What makes this reissue different from the original? Does this material stand the test of time? and finally, Is It really worth it?
With each of these questions answered it seems to lead to the next, and I can't be too sure of the first question because I never laid eyes on the version of the album that was released by The Fossil Dungeon, a label which I am completely unfamiliar with. To attempt to answer the second, we delve into the material offered here.
Unto the End We Call offers up a military industrial flavor which sounds just a touch dated. It's well layered and composed however it yet it's a bit more mechanical for my tastes although this still works as a more active opener. Each of these tracks here are quite neo-classical influenced, at least much more than the ritual dark ambient that Funerary Call offers up in his current works. Hel's Hymn is a really strong track with moments that remind me of the soundtrack to Tarkovsky's Stalker.
The remainder of the tracks keep in close with a rhythmic style of militant industrial. I find this kind of stuff really enjoyable but I know a lot of people aren't into it due to it's cheese factor. The material here is pretty well done and much reminds me of acts like A Challenge of Honour, and The Protagonist.
Beckoning at the Black perhaps doesn't stand up as well as it should, but to anyone who enjoys the genre you can't go wrong with the album. It's detailed, well composed and the sound design – as most of MacFarlane's work – is sharp and creative. For fans, this reissue is most definitely worth it.
| | |
| --- | --- |
| Composition: | |
| Sounds: | |
| Production Quality: | |
| Concept: | |
| Packaging: | |
| Overall Rating: | |