Wastelanders – Cosmic Despair CD
19 August 2013
xdementia
No Comment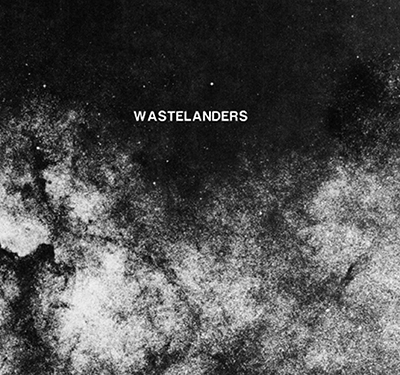 Wastelanders – Cosmic Despair CD
Calls and Correspondence/Basses Frequences
Wastelanders is a solo side project by Dean Costello, who is also active in Harpoon, Diatribes, and Winters in Osaka. It's quite the gamut of projects so it's hard to predict what style of sound Costello will embrace for his solo project Wastelanders.
It turns out that what is offered here is slowly rotating pitched harmonic drone music. Judging on the inside photo I'm guessing most of the sounds are culled from a guitar, but honestly it sounds like an organ for the bulk of Cosmic Despair.
The tracks are quite similar in approach and the atmosphere doesn't vary. A minimalist and somber tone pervades throughout the affair. It's isn't until about half way through the album on Expanding Mental Universe that the sound significantly shifts and there is actually some layered composition techniques offered here. The style is the same but there are some dirtier signals present among the post-rock guitar noodlings.
The Crossing is the epic 20 minute closer and luckily it is by far the best track here. It's a long wait for this pay off but this one definitely pulls Cosmic Despair out of mediocrity and into a show of potential. The track is beautiful with floating layers of drones, light guitar picking and even – for the first time on the album – some sparse, quasi tribal percussion that lie just on the edges of the composition. It vaguely reminds me of the excellent ensemble of the late 90s and early 2000s; The Shalabi Effect.
Despite ending on such a strong note, the bulk of Cosmic Despair doesn't really do it for me. The majority of the tracks here are basic tonal drone with barely any layers and come off as extremely dry. Even when some layers are finally added in Expanding Mental Universe the textures aren't appealing and the layers don't seem to mesh well. Based on the epic track The Crossing I can confidently say that Wastelanders have some excellent potential but the bulk of the album just didn't do it for me.
| | |
| --- | --- |
| Composition: | |
| Sounds: | |
| Production Quality: | |
| Concept: | |
| Packaging: | |
| Overall Rating: | |