Diatribes – Three Studies On The Failure Of Language To Comprehend C60
22 August 2013
xdementia
No Comment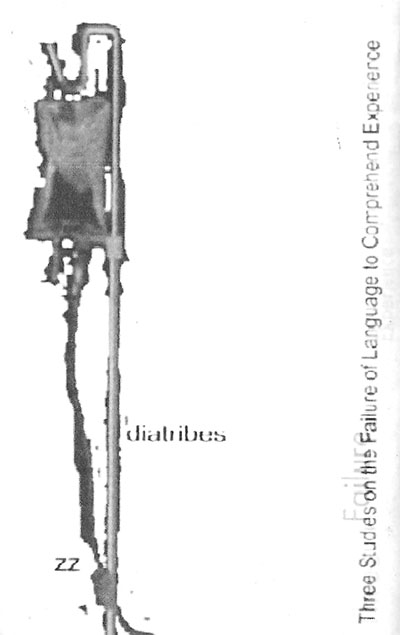 Diatribes – Three Studies On The Failure Of Language To Comprehend C60
Self Released
I wasn't able to find any info on this artist so I have to post without any available links. Diatribes is an act I am completely unfamiliar with and with this tape they present some messy packaging design coupled with swampy droning doom. The only thing I know about the project is that one member is Dean Costello also of the project Wasterlanders.
Side A is all slowly strummed guitar chords which is wholeheartedly not my thing. Maybe it's because I don't play guitar but I just understand why slowly strummed guitars seeped in distortion is at all interesting. There's no attempt at altering the sound at all, it's very straightforward and plain. To me it was quite dry.
Side B is more interesting to start with weird distorted organ type tones. Very lo-fi but creepy in an old horror movie soundtrack kind of way. Think if Goblin dropped the band and left only the keyboard player to record something slow on an old blown-out 4 track. The track then evolves into a muddy tribal ritual type atmosphere with deep repetitive pulsing.
In conclusion I find side B much more to my liking. Side A doesn't appeal to me much. The tape in its entirety is a touch too lo-fi for my tastes but with the effort on side B at least the artist shows some potential.
| | |
| --- | --- |
| Composition: | |
| Sounds: | |
| Production Quality: | |
| Concept: | |
| Packaging: | |
| Overall Rating: | |