Agarttha – A Water Which Does Not Wet Hands LP
8 September 2013
xdementia
No Comment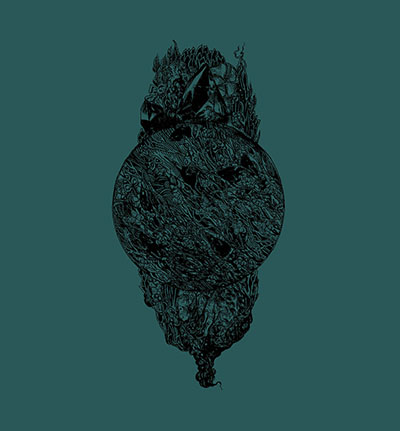 Agarttha – A Water Which Does Not Wet Hands LP
This one took me by surprise. I had never heard the project or was familiar with the label at all. The artwork is simple and understated yet the packaging comes with a nice fold-out poster on heavy stock. The music presented within is a great mix of psychedelic drone, goth, and neo-folk.
Most of the tracks feature underlying minimal drum beats with either drones or subtle yet simple melodic ideas and a driving bass line. The atmosphere is very specific and effective featuring a plodding riutalistic feel so it makes for great mood listening on that dark and foggy night. There are female vocals in most tracks which are mixed about the same as the instrumental layers so it's not easy to pick out what the words are (which is a good thing). The only thing I don't like about this is when the electric guitars become too overpowering it tends to take away from the atmosphere a tad.
I can see this appealing to fans of acts like Chelsea Wolfe, Death In June, and Sabbath Assembly among others. A really great spin.
| | |
| --- | --- |
| Composition: | |
| Sounds: | |
| Production Quality: | |
| Concept: | |
| Packaging: | |
| Overall Rating: | |