Raven Strain – Past Eminence C30
8 September 2013
xdementia
No Comment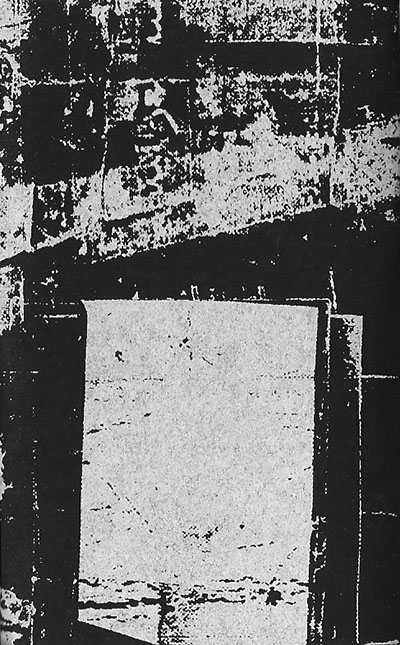 Raven Strain – Past Eminence C30
Self Released
Raven Strain is a project of Matthew Billings and has little-to-no web presence which is interesting in this day and age. A few years ago I had the pleasure of hosting the project at a live event in Boston and was given this tape. Worth mentioning is the nice silver silkscreened ink on heavy black matte paper as the j-card.
What is contained within the tape is total lo-fi murk. I believe that the material itself is extremely raw and muddy and is in turn dubbed in an even more lo-fi fashion. The result is incredibly blurred and dirty, like playing a vinyl record that has been outside of it's slipcase for 50 years.
Side A opens with some melodic synth elements reminding me of an 80s horror vibe. It slowly devolves into crusty textural ambient/noise. Side B almost sounds like it could be side A in reverse where the noise is what starts and it turns into synth music by the end.
The tape is so filthy and terribly recorded that often times it's difficult to even know what is going on. There are moments that remind me of acts like Megaptera and Schloss Tegal with buried droning harmonies emerging from the muddy noise here and there. Past Eminence sounds much like an ancient recording of a seance or some kind of audio document of days gone by. One only for the fanatics of raw muddy sounds.
| | |
| --- | --- |
| Composition: | |
| Sounds: | |
| Production Quality: | |
| Concept: | |
| Packaging: | |
| Overall Rating: | |