Lavas Magmas – Dark Mantle C34
9 September 2013
xdementia
No Comment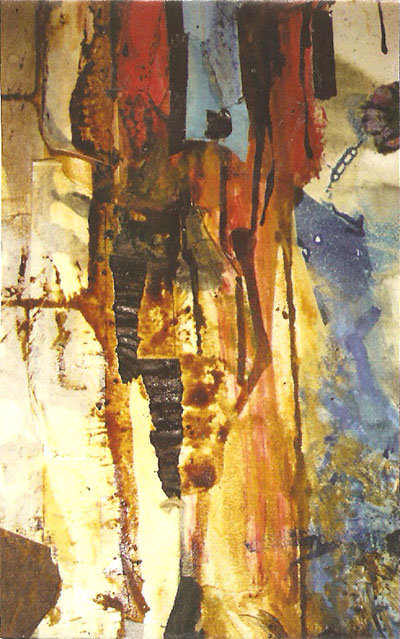 Lavas Magmas – Dark Mantle C34
Dark Mantle is a Lavas Magmas release I have yet to hear and I am psyched to fire this baby up. Lavas Magmas is the project of Luis Gonzalez who has been creating abstract sound since roughly 2009.
The work of Lavas Magmas usually lies within the realm of ambient industrial utilizing scrap metal sounds and heavy organic-like synth sounds to create a mix of soaring drone and experimental underpinnings. Most of this tape stays true to the traditional Lavas Magmas sound but there are moments like Future Body that step outside the comfort zone featuring only the more ambient elements of the project. There's also moments with actual guitar picking on Empire Blood that although surprise, does not sound too out of place.
The compositions are exceptional though with a wealth of depth. The sound quality is incredible and the tracks show an enormous amount of thought put into their unique structures and timbres. Dark Mantle also holds together well as a complete album with more dense tracks catching the listeners attention in the beginning and then releasing the tension a bit with more sparse offerings towards the end.
Dark Mantle is just an excellent tape all together and it perfectly exemplifies why I maintain that Lavas Magmas is an unsung hero in today's noise scene. Extremely underrated and highly recommended.
| | |
| --- | --- |
| Composition: | |
| Sounds: | |
| Production Quality: | |
| Concept: | |
| Packaging: | |
| Overall Rating: | |