Filth – The Witches Pharmacopoeia C40
12 October 2013
xdementia
No Comment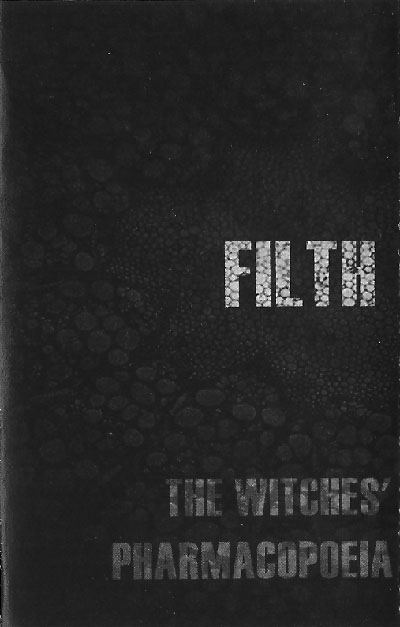 Filth – The Witches Pharmacopoeia C40
Filth is a project that is only a few years old now but has been churning out some great industrial noise since its inception. The Witches Pharmacopoeia is no exception and it appears that the artist uses his proven techniques to create yet another foray into deep industrial noise.
Percussion is used in each track here although on side A's Mandragora it's much more sparse and mainly treated as gestures rather than anything overtly rhythmic. The same excellent production techniques as Filth always displays are used here with an incredibly overdriven sound which tickles my ear drums.
Side B is split into two tracks but it's somewhat difficult to tell how it's divided on sound alone because there are a few pauses which could stop or start the tracks. I really enjoy most of the material here except when there is overuse of drum samples formed into a kind of electro beat even making use of some cheesy canned record scratching samples. It seems really out of place and totally breaks the mood for me.
Overall a good tape except for the weird electro breakdown on side B which just breaks the consistency in sound and atmosphere. Recommended for fans of industrial noise with rhythmic tendencies.
| | |
| --- | --- |
| Composition: | |
| Sounds: | |
| Production Quality: | |
| Concept: | |
| Packaging: | |
| Overall Rating: | |