To The Lovers, Farewell – Banister to the Throne Room CD
17 October 2013
xdementia
No Comment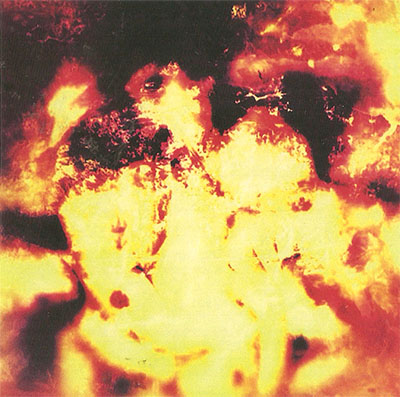 To The Lovers, Farewell – Banister to the Throne Room CD
The name of this project seems familiar to me but it appears they only started around 2012. The disc is packaged in a standard jewel case with some colorful artwork.
The sound within consists mostly of experimental harsh noise, I'm guessing a decent amount of this is digital because of it's cold sounding production. A lot of distorted synths and squiggly overdriven ramblings. Some of it works, some of it doesn't but more often than not it tends to be rather dry.
For instance the first 3 tracks all have a very similar sound, compositional style, and evolution that immediately comes off as very formulaic. By the time we are balls deep in the album and dealing with tracks like I Will Wait for You There and Just Call Me, Lets Straighten This Out we are being subjected to walls of noise that feature such terrible digital production that it merely falls flat on it's face. The movement is interesting in the latter tracks but the production is so bad it's hard to acknowledge it, whereas in the earlier tracks the movement is so repetitive and monotonous that it lacks much interest. Luckily the closing track Never Thought it Could be This Way is a step better in both departments and manages to end things on a high note.
To listen to the album in its entirety is a challenge as most of the material here is rather mediocre. There are moments that shine and some that fall flat which at least shows that the artist has potential, he just needs to harness it more effectively.
| | |
| --- | --- |
| Composition: | |
| Sounds: | |
| Production Quality: | |
| Concept: | |
| Packaging: | |
| Overall Rating: | |