Katze – Berg CD
13 November 2013
xdementia
No Comment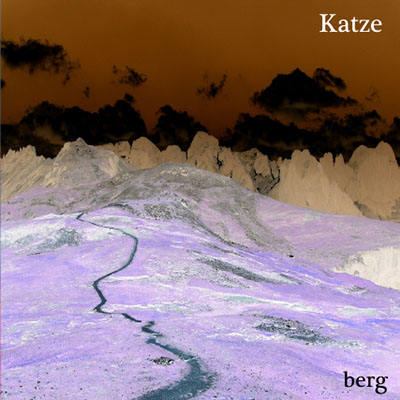 Katze – Berg CD
Individual Lines
Katze is a project of which I have some familiarity, I've performed on the same bill with the project and witnessed their live set which is quite fantastic. This is my first exposure to their recorded material and it bears a different sound.
More cerebral and minimalist than their live performance is, the style falls more on the electroacoustic side of things rather than noise/drone. The first two tracks A Man A Plan A Canal Panama and Meeps are digitally source driven tracks. Delicate buzzing drones collide to form a very understated sound. It's almost as if it's just "there". There's not really anything to grasp onto and unfortunately this puts them in the realm of being rather forgettable.
Sehnusucht however, turns the tide. This is the interesting aspect of Katze where the violin skills of Morgan Evans-Weiler, the vocal skills of Noell Dorsey, and the experimental electronics collide beautifully. Moments of harmonic bliss are achieved and then broken down into frantic free improv creating a unique and effective atmosphere.
Katze closes with two tracks that seem to combine the methods of all tracks before them and again they come out strong. Eerie sounds of vocal creaking, glassy drones, and sparse movement create an avant garde atmosphere that strikes me as something only this duo could present.
Katze tends to excel when they focus on their improvisational strengths and acoustic skills rather than the more electronic elements of their sound. When they get all three aspects to converge they reach great heights in atmosphere and originality. An interesting release recommended for fans of free improv, drone, and contemporary music.
| | |
| --- | --- |
| Composition: | |
| Sounds: | |
| Production Quality: | |
| Concept: | |
| Packaging: | |
| Overall Rating: | |