Nyodene D – Edenfall CD + Bonus CD (feat. Sektor 304)
27 November 2013
xdementia
No Comment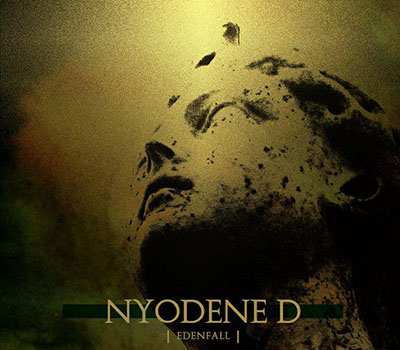 Nyodene D – Edenfall CD + Bonus CD (feat. Sektor 304)
This is the second full-length CD release from this Ohio based death industrial act. If you are not quite familiar with the project yet Nyodene D focuses on repetitive crusty noise reminding me of a combination between Brighter Death Now and old school Grunt.
On Edenfall the influence of Europe After Storm-era Grunt is quite palpable. The most obvious element here is the repeating loops that act as a backbone to each track and then added noise and distorted vocals. Luckily it just nails this sound and brings new details and ideas to the recordings in one instance adding some great layered samples to the formula in the case of the track Anasazi.
Another enjoyable track here is Nihilation that makes use of a bending synth loop and produces a state of great vertigo. But the real standout is the chilling closer Borne on Vulture's Beak, I Am Carried Into The Heavens that is the most minimalist outing here with windy drones, and low repetitive bass buzzes, coupled with Nyodene D's token vocal attacks.
Worth mentioning is the excellent conceptual backdrop to everything. The lyrics are a great showing of darker-than-life apocalyptic tones and the art portrays the feelings of a decaying civilization perfectly with grungy high-contrast images of various eroding statues. Edenfall is a great record and follows in the footsteps of industrial music's great albums that have come before it. Although it's only a very slight step forward for the project, and the genre, there's something to be said for keeping traditions alive this effectively.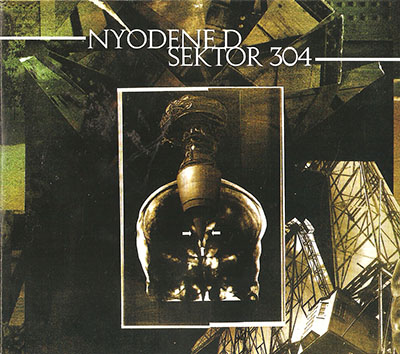 As an optional add-on Edenfall also comes with a bonus disc which is a pretty incredible disc to just be tacked on as a bonus disc because not only does it run 35 minutes in length but it is also a collaboration with industrial powerhouse Sektor 304 from Portugall; a mainstay on the Malignant Records roster. This pairing is quite unexpected for me and I will go as far as to say that this collaboration is greater than the sum of it's parts. I enjoy both projects a lot, but the merging of both their styles is truly something special and unique.
The more rhythmic sound design elements of Sektor 304 combine perfectly with the noisy distorted loops and junk percussion of Nyodene D. Open industrial warehouse atmospheres complete with shifting machinery, banging hammers, and power tools are joined with deep drones of distortion that provide a crunchy core. The tracks are very controlled though, this is a carefully planned and composed collaboration that dips down into some false quieter moments in The Shaft only to spring back into death industrial madness with Vulture – which I can only assume is named after Uncle Jesse's excellent metal band from the hit television series full house. Sorry, showing my age there. But back to all seriousness, the track delivers such a heavy barrage of mechanized dirge and seething vocal attacks that it leaves me quite devastated.
Closing things out here is Furnace a track that features booming toms with harrowing alternating drones. Yet another strong track to add to the excellence which is this release. So impressive on all fronts with this collaboration being something really amazing.
| | |
| --- | --- |
| Composition: | |
| Sounds: | |
| Production Quality: | |
| Concept: | |
| Packaging: | |
| Overall Rating: | |