1/14 – Shredded Nerve, A Snake In The Garden + more
28 November 2013
xdementia
No Comment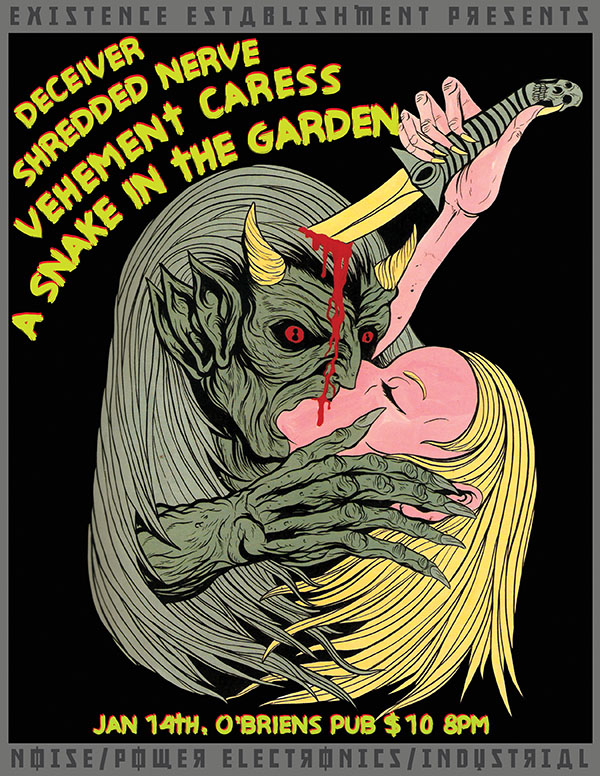 ((((Facebook Event Listing))))
The Artists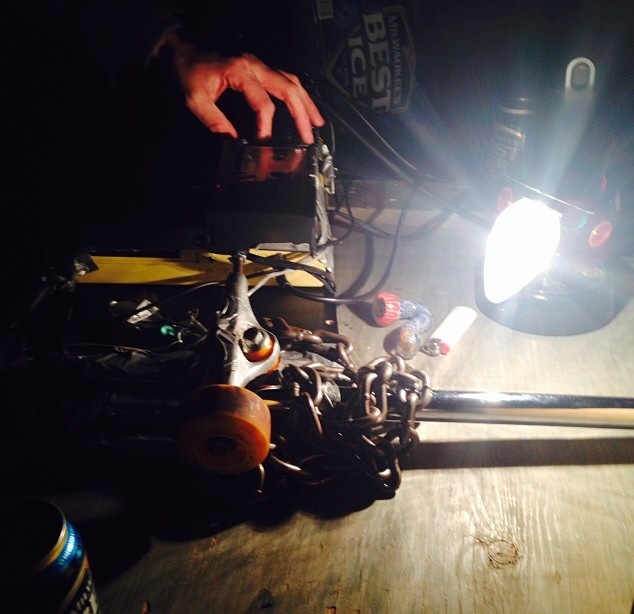 Shredded Nerve (Cincinnati, OH)
Shredded Nerve – Mind Begins to Crumble as Dots Are Connected
Shredded Nerve is a project created by Justin Lakes in late 2013 after the dissolution of the Pusdrainer project. Shredded Nerve utilizes tape loops,synthesizer,and found objects to create stressful layered harsh noise compositions. Touring in support of the "Failure to Maintain" double tape on Chondritic Sound.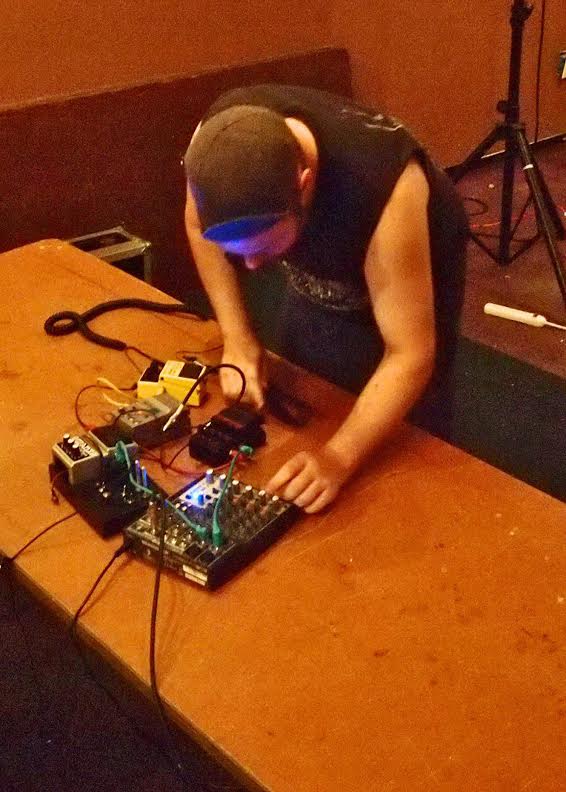 Deceiver (Buffalo, NY)
Deceiver – Soon I Will be Dead and Nothing Will Matter Anymore III
Deceiver is a slow moving minimal HNW project featuring Matt Goodrich of Water Torture, Breached Hull, STDFN, and VOC. Exploring the concept less is more by using a single noise source a few distortions and some pitch shifted vocals.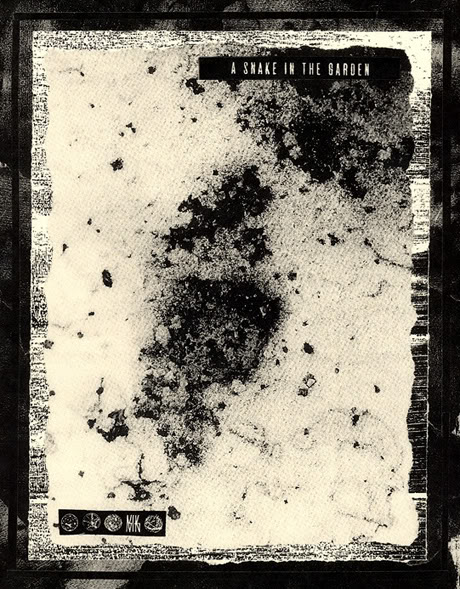 A Snake In The Garden (Burlington, VT)
A Snake in the Garden – Harness Releasing Exercise 1
Harsh noise project of Matthew Mayer (Surgical Renaissance, Einfgall, Grovel, etc) originating from the New England region of the United States of America. Infatuation and dedication to the full spectrum of metallic noise. In a live setting, ASITG displays a high volume electro-acoustic struggle reflecting on notions of indecision, anger, sex, and existential crisis.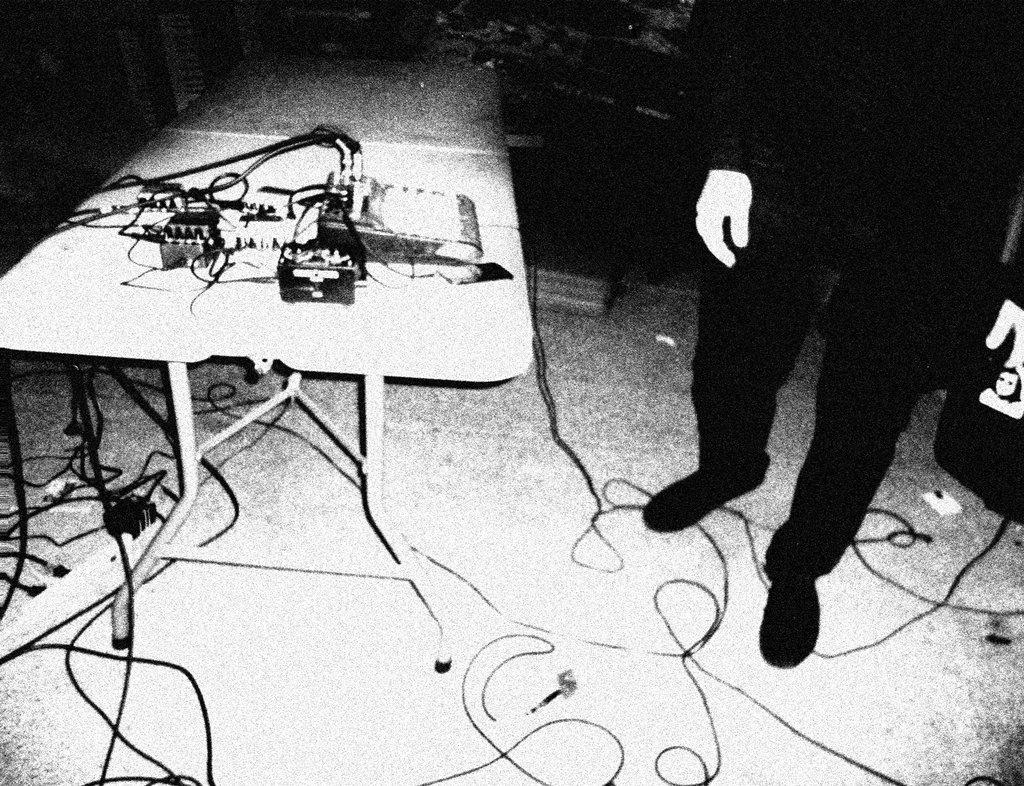 Vehement Caress (Boston, MA)
Vehement Caress – New Sking, Old Tricks
Vehement Caress is a practice in duality, peering through the hazy glass of consciousness and into unknown and soft-spoken worlds of taboo. From pernicious impulses and virulent climates, to elated intonations and serene disillusions, Vehement Caress seeks to expose the underbelly of our societal mores.
Vehement Caress will be performing heavy, low synth and tonal elements with loops and vocals.