Veiled – Veiled LP
2 January 2014
xdementia
No Comment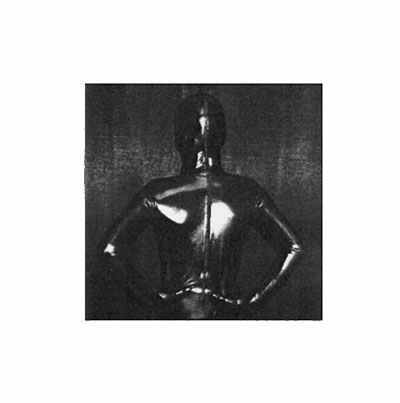 Veiled – Veiled LP
If you are not yet familiar with Veiled you should be. Veiled is the duo of Robert Francisco (M Ax Noi Mach, Francisco Franco, Angeldust) and Arnau Sala (Ex-Con, ASDC) and together they create new school synth pop no-wave with a straight forward feel on their first LP. Not to say that Veiled hasn't explored broader territory with their previous two releases – they have – where they delved into more abstract yet still rhythmic synthesizer based compositions that lurked on the outskirts of drone and industrial but retained a unique electronic feel.
With this self-titled LP Veiled finally releases the more dance-oriented tracks that they have been playing for a few years and it culminates in perfection. This is new school industrial dance music with no frills. It's basic yet subtle and keeps a dark mood throughout which is heightened by the high contrast black and white packaging.
'Understated' is probably the most prominent adjective I can use to describe Veiled's atmospheric and even pragmatic leanings. The music doesn't really bring strange sounds or break new ground but instead it draws you in with its simple arppeggios and basic drum machines rhythms all the while using restrained manipulations and sparse layers to create an interwoven and heavy air that pervades your psyche while at the same time making you want to shake your booty.
I have really enjoyed Veiled's recorded output up to this point but it was always so different from their live performances. Now the opposing sides have finally united and everything seems to be more unified. This release marks Veiled's first full-length to date but it also seems to seal the end of an era for the group as these songs have been presented by the duo for quite some time. This LP is some of the best synth-pop to be released as of late and I have to say that Veiled are currently at the top of the food chain where this style of music is concerned.
| | |
| --- | --- |
| Composition: | |
| Sounds: | |
| Production Quality: | |
| Concept: | |
| Packaging: | |
| Overall Rating: | |