Iron Fist of the Sun – Tears Royal LP
18 January 2014
xdementia
No Comment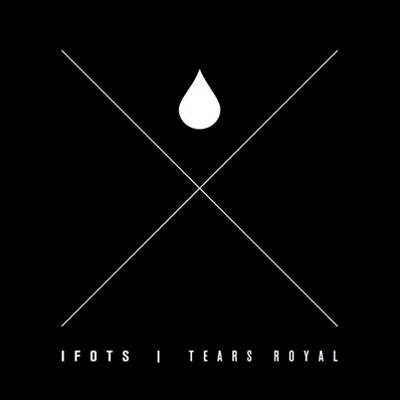 Iron Fist of the Sun – Tears Royal LP
There's something about power electronics projects that explore their own cultural attitudes, shortcomings, and gripes that just works so well. Iron Fist of the Sun is possibly the best example of this going right now. The project is quite prolific while keeping an esoteric air about itself and staying clear from the limelight. Tears Royal was actually released in 2012 – which now seems so long ago – yet this material is probably some of the best that the project has to offer.
Being delivered on LP the album doesn't run as long as one would think as this is a record which is meant to played at 45rpm. Kicking side A off with A New English Movement, a track which is almost Atrax Morgue in style. A simple oscillator pulse with insane vocals blasting in starts Tears Royal off in the best of ways. The following track Just a Good Time Fellow is much more atmospheric and industrial while still embracing that experimental edge which IFotS grabs onto so well, but this track shows that the artist can go from one more simplistic style to another more layered with the bat of an eyelash. The last two tracks merge these styles quite well into a clean-cut death industrial barrage. The production is very crisp and clear while the source material retains a dirty edge to give the album a great feel.
It is truly amazing what IFotS does with simple analog synthesizers and feedback. In tracks like Stone and Dog we are presented with quirky repetitive melodies that somehow escape the pitfalls of typical experimental fuckery to be presented in an air of ironic commentary and disconnectedness.
Tears Royal makes for an excellent album, a great introduction to the project and an exceptional work of death industrial/power electronics. This is one of IFotS' better efforts with excellent recording production and composition. Unrest does it again.
| | |
| --- | --- |
| Composition: | |
| Sounds: | |
| Production Quality: | |
| Concept: | |
| Packaging: | |
| Overall Rating: | |