LSFB – Loathsome Sounds From Beyond C20
18 February 2014
xdementia
No Comment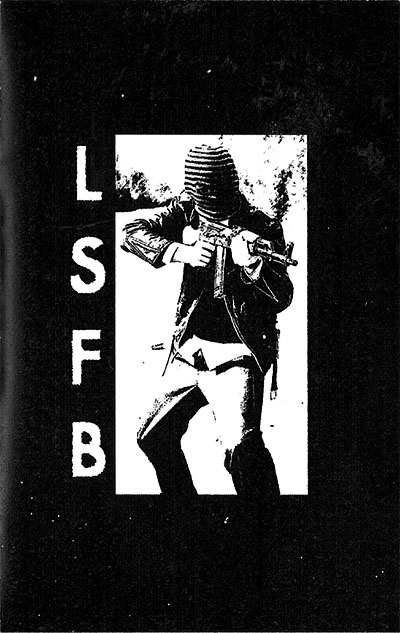 LSFB – Loathsome Sounds From Beyond C20
LSFB features members of Nyarlathotep and hails from Pheonix, AR. Loathsome Sounds From Beyond contains 4 tracks. In the opener Eye of Retaliation the sounds are immediately filthy and tortured lo-fi style. Burnt-out transistors, throbbing pain waves, and frantic screaming buried in the mix all amounts to a wild array of insane noise.
The following track Honeymoon in Haiti takes things down a notch and churns out some well played death industrial elements. This time much more brooding and and atmospheric than the first track. Silver Womb Stolen Tomb which is the bulk of side B follows suit with Honeymoon in Haiti and churns in more bleak industrial. Heavy on low-end distortion and windy atmospherics the sound continues to evolve.
I think LSFB excels in the death industrial realm but the noisier opening track was a little more spastic and unfocused. This is a solid tape with some creativity and a healthy offering of bleak electronics.
| | |
| --- | --- |
| Composition: | |
| Sounds: | |
| Production Quality: | |
| Concept: | |
| Packaging: | |
| Overall Rating: | |