156 – A Life Lived As If In Hell C30
27 February 2014
xdementia
No Comment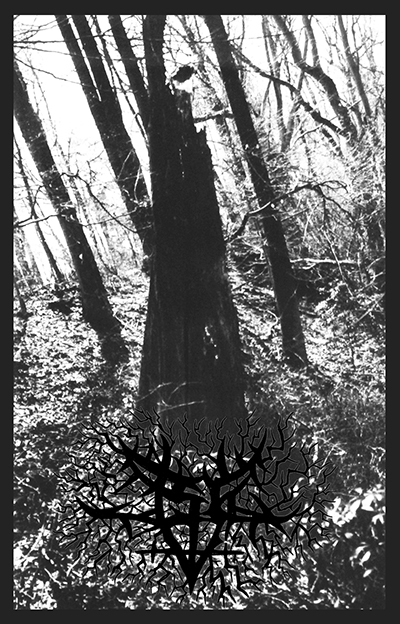 156 – A Life Lived As If In Hell C30
156 is back with their unique brand of musique concrete industrial music. This time bringing their awkward style to the next level and truly creating an audio soundscape of the most hellish levels.
Side A combines field recordings of people screaming, yelling, coughing, maybe fucking? Who knows? With reverberating industrial junk noise sometimes forming rough looping patterns at other times just cutting in and out incessantly. There seems to be little rhyme or reason to these sounds, their main goal to create a feeling of unease and cold atmosphere.
Side B is the more introspective side here and satiates my taste a bit more than side A. The transitions are quite seamless with more subtle textures leading to various states of unrest. One particular moment which is really great is when the layers just fade to a recording of someone sharpening a knife, your own private hell.
The best way I can think to describe the work of 156 is like a darker, more abrasive Contagious Orgasm. I think I like this release more than his previous tape. Side B stands out as being really exceptional work, very much a stream of consciousness kind of ambient thing going on but very effective. Intriguing sounds.
| | |
| --- | --- |
| Composition: | |
| Sounds: | |
| Production Quality: | |
| Concept: | |
| Packaging: | |
| Overall Rating: | |