Opponents – Psychosexual Spiritual C38
28 February 2014
xdementia
No Comment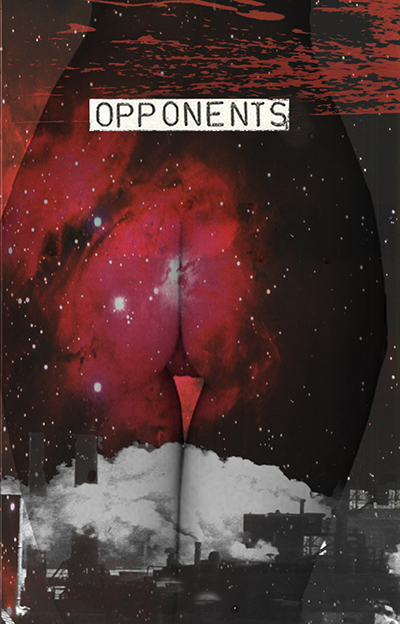 Opponents – Psychosexual Spiritual C38
Opponents were founded in late 2006 in New York City by the duo of Joshua Slusher and Aaron Feinstein. In Late 2009 they were joined by Joshua Greco to form the current lineup as a trio. I'm surprised they haven't crossed my path before as they are quite prolific and if Psychosexual Spiritual is any indication they're sound and style is evolved and explorative.
Opponents embrace the blurred line between industrial, electronica, abstract, and psychedelic music while using all analog gear. The production quality reflects that as the record has a very warm and somewhat lo-fi sound, but it fits the style perfectly and makes the overall sonority much stronger.
The songs are long and mesmerizing and this is where the artwork reflects the audio perfectly. Tracks are split pretty evenly between exquisitely repetitive or intriguingly evolving but they all keep a consistent atmosphere of mystery and fascination. It brings to mind images of 80s style electronics and aesthetics something like the film Beyond the Black Rainbow.
I have to say this tape really impressed me with it's pacing and subtlety. The consistency and unwavering vision converges with time-tested compositional tactics and excellent dark sound design to create a focused and effective release. A must have for anyone into old-school rhythmic industrial or dark psychedelic music.
| | |
| --- | --- |
| Composition: | |
| Sounds: | |
| Production Quality: | |
| Concept: | |
| Packaging: | |
| Overall Rating: | |