Regosphere/Shiver – There's Daggers in Men's Smiles C20
12 March 2014
xdementia
No Comment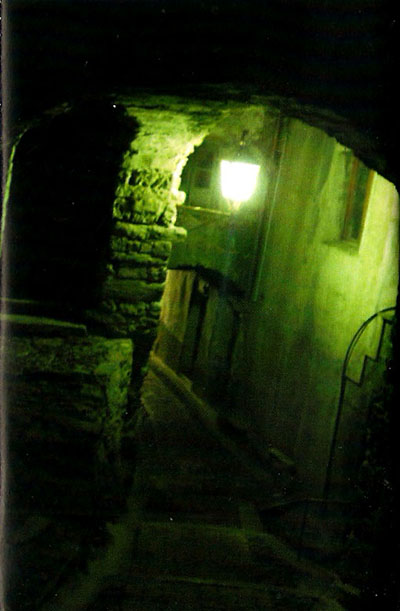 Regosphere/Shiver – There's Daggers in Men's Smiles C20
This cassette is an already sold-out split tape from two burgeoning noise artists both tending to lean towards the ambient/industrial realms.
Regosphere tackles side A with Wolf's Head (Bleeding) which has a much more power electronics vibe than most of his material and I'm really digging it. Beneath the Sheath follows with more of Regosphere's token sound but as always these tracks are very thick with excellent synth pads and layers of fuzz.
Shiver's work here isn't bad but I have to say it does kind of pale in comparison to Regosphere. Mainly in production quality though. Shiver delivers Statement a seething ambient/noise piece that ebbs and flows until it builds into a wall of controlled overdriven noise and is even joined by screaming vocals by track's end. I really enjoy the swelling chants here that join the fray and provide a Terminator 2 style backdrop to the whole thing.
I come out of this tape actually really enjoying the efforts of both artists. Shiver could have used a little mastering magic to compete with Regosphere's thick, full sound but both artists really turn it up for this one. Great work.
| | |
| --- | --- |
| Composition: | |
| Sounds: | |
| Production Quality: | |
| Concept: | |
| Packaging: | |
| Overall Rating: | |