Iron Forest – Pantechnicon CDr
17 March 2014
xdementia
No Comment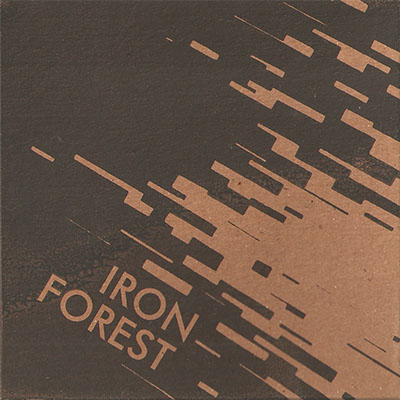 Iron Forest – Pantechnicon CDr
Iron Forest is a project form the man behind A Crown of Amaranth and I believe is now a defunct project but he is still operating under the project name Auditor. Pantechnicon is the first effort for this new project and is coined by the label as "doom-step".
That description may not be far off as this is somewhat based around odd angular beats with a good dosage of noise and distortion. Lots of experimentation and tangents here. Once you think you have a track nailed down you are thrown for a loop and something weird and wacky happens.
Iron Forest embraces a very digital sound at all points. The effects are cold and sterile but the music is lush and layered to create an effective recording. I enjoy the style here because the tracks are somewhat recognizable but not too much so that multiple listens are always a new experience.
Definitely a weird mix of sounds and styles to form a unique journey. This one will appeal to fans who enjoy a fair amount of experimental beats and squiggly digital synth sounds. If you're into that kind of thing it's worth checking out.
| | |
| --- | --- |
| Composition: | |
| Sounds: | |
| Production Quality: | |
| Concept: | |
| Packaging: | |
| Overall Rating: | |