Joey Molinaro – The Mephist C12
18 March 2014
xdementia
No Comment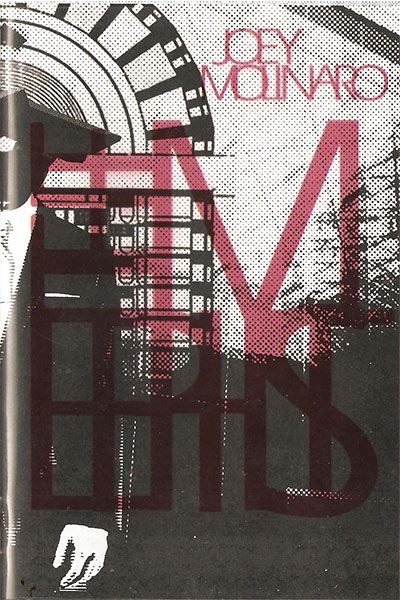 Joey Molinaro – The Mephist C12
I had the pleasure of playing with Joey Molinaro in a basement a few years ago. He is a true freak and I mean that in the most adoring way possible. A violin player who delves into avant garde and weird music. Not to mention this is a release from the esoteric Auris Apothecary label; an organization that features some of the most strange and wonderful pieces of art that has graced my sense of sight, sound, and touch.
The style of The Mephist is quite interesting. The focus is on rhythm and string playing but mixed with experimental electronics. All of these elements thrown together and what actually comes out is something like experimental grindcore played with Molinaro's unique blend of insane sound tools.
The music can be described as frantic, intense, and aggressive. Vocals not quite screamed but harshly spoken in a drawl of insanity also appear here. Possibly my favorite moments on The Mephist is where things are taken down a notch and Molinaro uses his talents for a more subtle drone approach creating a delicate web of various layers.
The closest thing I could possibly compare this to would be a multitude of grindcore bands like Sounds of the Animal Kingdom-era Brutal Truth but obviously this isn't metal or coming from a "band" but the spectral result somehow seems similar. The combination of strange elements into this angular approach is so unique and out there that this is a hard one to pin down. As a bonus Auris Apothecary has actually included the sheet music interpretation of these tracks in the perfectly designed booklet that accompanies the tape. An excellent piece of art is what this release is. Extremely original, and meant for the freaks out there.
| | |
| --- | --- |
| Composition: | |
| Sounds: | |
| Production Quality: | |
| Concept: | |
| Packaging: | |
| Overall Rating: | |