No Dreams – Pessimistic Substance C30
24 March 2014
xdementia
No Comment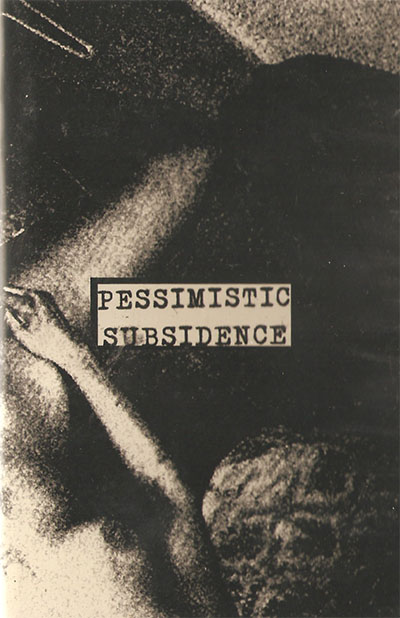 No Dreams – Pessimistic Substance C30
Depravity label and No Dreams are the vessels of Omar Gonzalez a noise devotee based out of Chicago who also helps run the now infamous DIY show space The Rectum. He is an artist who is prolific and apparently unstoppable given that he is also a member of power electronics unit Machismo and filthy noise rock mongrels Rectal Hygenics. Is there an ass this man doesn't have his fingers four knuckles deep in?
No Dreams' sound seems to be one of much more subtle dynamics than Gonzalez' other projects I have been exposed to but it turns out he has quite a knack for this style as well. Seeming to take queues from such projects as Vivenza and Niellerade Fallibilisthorstar. The general atmosphere is quite more suffocating than the latter though which is what makes Pessimistic Substance so interesting.
Gonzalez mixes soft beds of distortion that are claustrophobic in nature with more open-spaced industrial sounds. The overall atmosphere is quite minimal but with these opposing characteristics to the ambience it works well and comes off as very unique. All this amounts to a dreary world of gray slate where nothing but devastated waste lies before and behind the listener.
Overcast and cloudy with probable showers is the weather prediction that No Dreams manifests with Pessimistic Substance. It seems to fall in line with Gonzalez' favored catch phrase "No coast, no hope" which finds itself printed on the inner sleeve of the album. This is sound for those who would rather reflect on the bottomless pits on moral ambiguity and everyday apathy than those who bask in the love or hate of this world.
| | |
| --- | --- |
| Composition: | |
| Sounds: | |
| Production Quality: | |
| Concept: | |
| Packaging: | |
| Overall Rating: | |