Hheva – Drenched in the Mist of Sleep C30
7 April 2014
xdementia
No Comment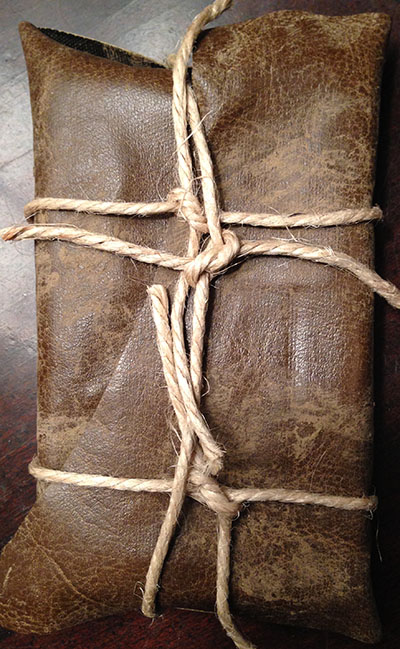 Hheva – Drenched in the Mist of Sleep C30
Hheva appears to be a relatively new project but that doesn't mean that Drenched in the Mist of Sleep isn't some quality material. First off, the release is beautifully packaged in leather casing tied shut with thick twine. The j-card reveals textured paper with smartly black and white images and text, a very nice DIY presentation.
Side A contains The Forest Bathes in Crimson Lead which is a beautiful floating ritual drone piece. Harmonic and peaceful yet focusing on an air of mystery this stuff reminds me of the best of artists like Steve Roach or Robert Rich. There are some more ethnic horn style sounds that come in during the second half very much recalling some tracks off of the Robert Rich & Lustmord collaboration which is a huge compliment as that is one of my favorite dark ambient albums.
Side B proves to be equally as mesmerizing with White Washed Walls and the Gentle Downward Slope which opens with a mix of flute and vocal samples that loop into oblivion. Eventually fading back in with vibrating strings reverberating into the night, the track once again builds into a repeating mantra. This probably marks the only weak spot of the release because at this point it becomes a little repetitive without changes.
Drenched in the Mist of Sleep is yet another great ritualistic release from Diazepam and marks an impressive addition to their catalog. I really dig everything about this release which is a focused and consistent effort. Great work.
| | |
| --- | --- |
| Composition: | |
| Sounds: | |
| Production Quality: | |
| Concept: | |
| Packaging: | |
| Overall Rating: | |