Aural Hypnox – Underworld Editions I C20
25 April 2014
xdementia
No Comment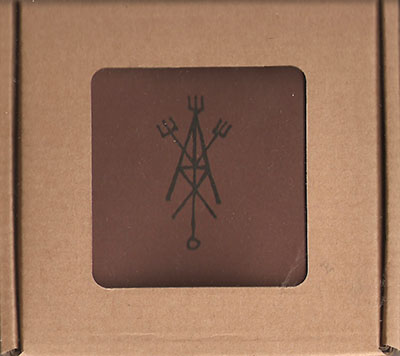 Aural Hypnox – Underworld Editions I C20
Underworld Editions is a series started by the label Aural Hypnox and is a document of their invitational private seances which consistent of the various members of the associated artists known as the "Helixes Collective". The material is said to have been recorded in a subterranean lodge located in Oulu, Northern Ostrobothnia which I can only assume is in the far reaches of northern Finland – feel free to fact check that one.
What is presented on this tape meets all expectations and then some. Side A featuring a seance entitled Lunar Resonances brings forth a foreboding drone with eastern music influenced horns and moaning chants all converging to an effective core. It's wide open space quantified but strangely intimate as well, a beautiful amalgamation.
Side B takes a less organic approach and features a buzzing drone with an accompanying repetitive bass line. Still keeping that perfect air of mystery through the hypnotic overtones this is ritual music of the highest level.
The tape feels short for such a deep ambient release but it delivers on multiple levels and comes beautifully packaged in a hand-made cardboard case with booklet on textured paper. The artwork is succinct with runes, and sparse text helping to build the atmosphere and seal the document. Another excellent offering from these talented artists.
| | |
| --- | --- |
| Composition: | |
| Sounds: | |
| Production Quality: | |
| Concept: | |
| Packaging: | |
| Overall Rating: | |