Alan Courtis & Cyrus Pireh – Uritorco C32
6 June 2014
xdementia
No Comment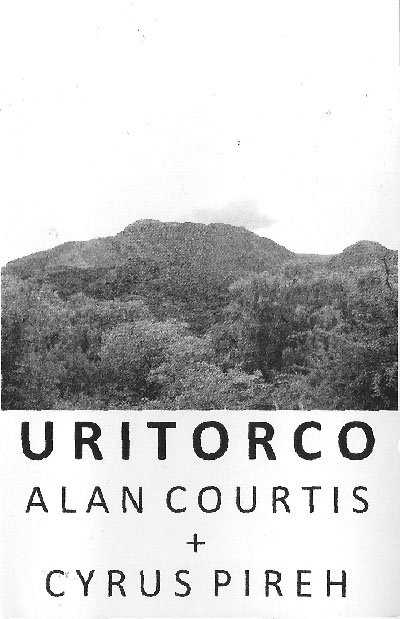 Alan Courtis & Cyrus Pireh – Uritorco C32
The flavor of the day is experimental noise and if you don't like it I suggest you skip this one. Side A is lo-fi and awkward and gives us have moments of harsh noise in Yek and much guitar fuckery featured in both Do and Seh. This type of stuff is wholeheartedly not my kind of thing but I can imagine it will appeal to some.
Side B starts off on a more solid note with Chaahr a short industrial field sample. Followed by Panj which is back to the more silly fucking around. The closer here Shesh gets into some more interesting textures but they aren't really layered very effectively to make full use of their potential impact.
Uritorco is an interesting release and one that will appeal to fans of musique concrete and experimental noise. It's very lo-fi and angular with a fair amount of improvisation which in the end comes off as a piecemeal collection of sounds and thoughts.
| | |
| --- | --- |
| Composition: | |
| Sounds: | |
| Production Quality: | |
| Concept: | |
| Packaging: | |
| Overall Rating: | |