Climax Denial/The Rita – Preparing for Pointe C40
11 June 2014
offering
No Comment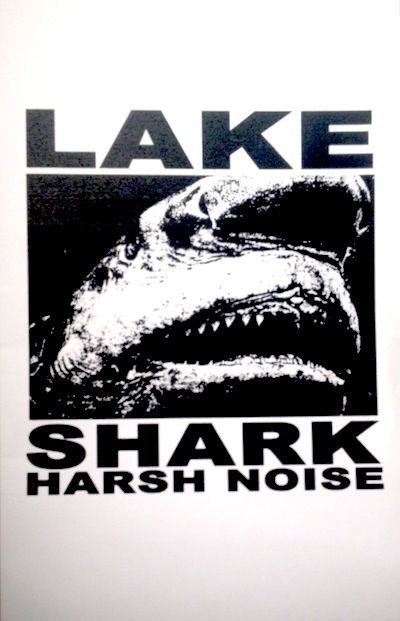 Climax Denial/The Rita – Preparing for Pointe C40
I have grown to appreciate The Rita's persistent use of salient themes for his work, be it skateboarding, or in this case, ballet.  Joining the fray is creepy harsh noise stalwart Climax Denial. The result is a very densely packed blast of ebbing conversation pieces.
Climax Denial's salacious disposition makes for a very nice background motif on side A.  I'm not a fan of explicitly referenced sick-shit noise in general, so my voyeuristic sense is prodded with Climax Denial's oozing synths, sound samples, competent composition, and subtle touches.  While "Arch Suggests Commitment to Perfection (Ballet is Woman)" slinks along with whitewashed noise and ballet vocal samples buried within, it's really the the fetish handedness crawling of the second track, "Floor Pointe Stretch for Webcam Post-Double-Ankle-Surgery", that conjures the cinematic voyeurism you were hoping for.  The third track winds things down with synth drones that culminate into a startling and abrupt end.
The orchestral passage utilized throughout Rita's side and the accompanying crushing harsh noise detonations might have been more effective as the first side of this split, especially since it is the weaker of the two sides.  The harsh mire of chalky low end distortions boiling over the orchestral sample cut in and out, and flow into vocal samples of various people conducting ballet/foot health clinics.   All of this reminds me (along with the imagery in the booklet) of spraining my ankle in the many ways that I have.  The track references Oksana Skorik, a Russian ballerina who achieved marginal fame for being derided on the internet via youtube comments, messing up during performances.  While a little haphazard compositionally, I definitely appreciated the juxtapositions of two very violently different sound sources and the inspiration for the track.  The Rita's track would have been much more powerful if he had ended it earlier in the passage following the first round of applause.
After watching some of the mess-up videos of Oksana Skorik, the gaffes are minor to my untrained eye, but the comments are pervaded with harsh criticism.  Ballet is fucking brutal…your feet are trashed and the pointe technique (balancing on your toe) is one of the major culprits.  The booklet (half page format) contains pictures of feet in the pointe position and various advertisements which further edifies the fascination the two artists have with ballet and its subtexts.  Whatever the motive behind the concept of this album, it's a thought provoking listen (and one continued in The Rita's newest release).
| | |
| --- | --- |
| Composition: | |
| Sounds: | |
| Production Quality: | |
| Concept: | |
| Packaging: | |
| Overall Rating: | |