First Human Ferro – Homo Shargey CD
18 July 2014
xdementia
No Comment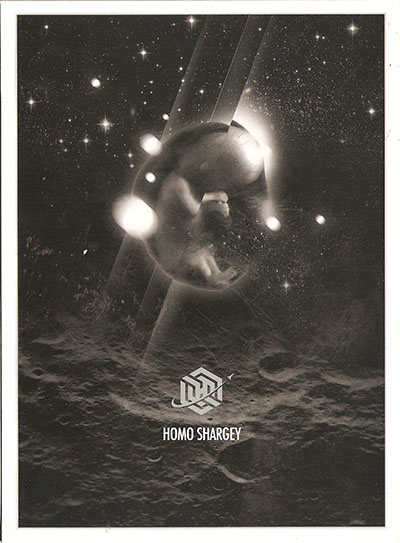 First Human Ferro – Homo Shargey CD
Old Captain/New Nihilsm/Requiem/Triangle
Homo Shargey continues the development of this long-running project which by this point has run the gamut of different styles and sounds. Over the years the project has progressed from lo-fi death industrial – my personal favorite incarnation – to haunting abstract folk and now settling into detailed synth-based ambient.
With Homo Shargey FHF deals with the concepts developed by Alexander Shargey (who I guess is also known as Yuriy Kondratyuk) that consist of using a particular method of space travel to land on a moon or planet. At first, he was considered a joke by the scientific community but later his method was actually used to touch down on the moon.
The sound of the album quite perfectly depicts this lost struggle and even the imaginings of this scientist. With tracks like Moon Route and Space Cradle FHF creates a delicate atmosphere of Soviet-era soundscapes to effectively comemmorate this man's work. With the bulk of the tracks being solid showings of glistening synthesizer tunes there are certain tracks that stand out among the rest with the haunting melodies of Trassa Paradoksa and it's organ-like tones. Not to mention the hallowed beds of harmony coupled with subtle industrial touches in Memory Crater.
Although perhaps not my favorite incarnation of the project; FHF continues to deliver effective and deep atmospheres along with sometimes profound works of ambient drone with Homo Shargey. Highly recommended if you enjoy Eastern European ambient music and history.
| | |
| --- | --- |
| Composition: | |
| Sounds: | |
| Production Quality: | |
| Concept: | |
| Packaging: | |
| Overall Rating: | |