9/18 – MK9, Omei + more
1 August 2014
xdementia
No Comment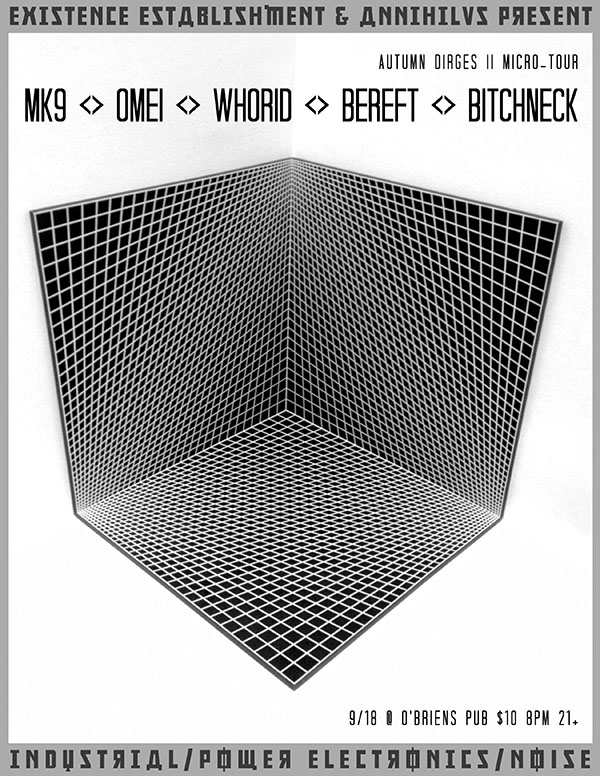 The Artists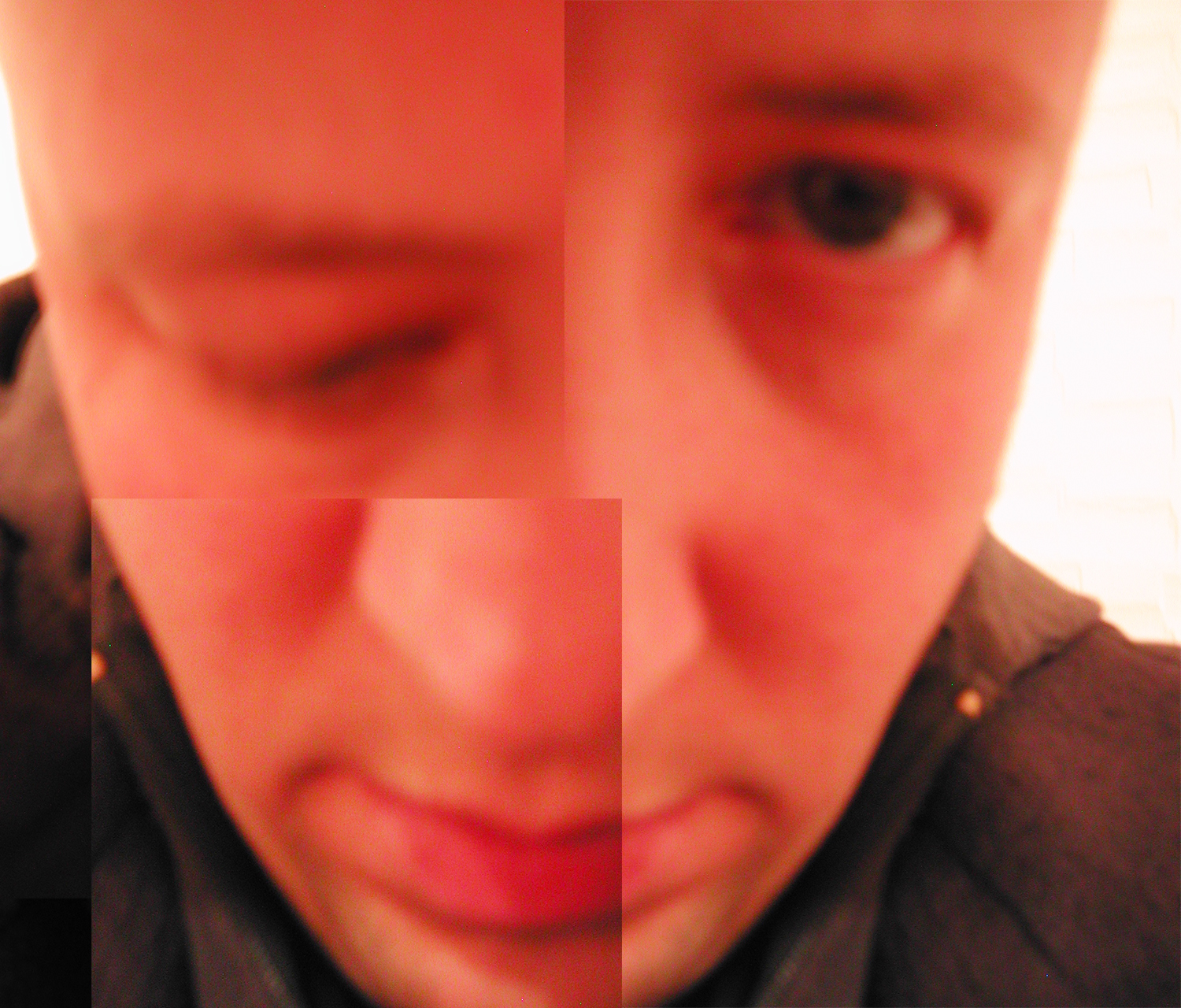 MK9 (Pleasant Hell, CA)
MK9, is the current project of Michael Nine, it began in the latter half of 2001. Preceding the end of the controversial and confrontational performances as the renowned project Death Squad.
MK9 brings the initiation of a different level of psychological intrusion. Through video projection, audio constructions and performance, MK9 continues to investigate the varying aspects of emotional states
interrelated with the human condition and the social psyche.
The presented video, sound and performance address current issues and perspectives. Dealing with humanity's ever-changing state of psychology, perception of society as well as the individual's role and place within it.
With an MK9 performance one can expect Audio and video therapy with the audience as witness, viewer and subject. Electronic frequency barrage, pure to distorted audio.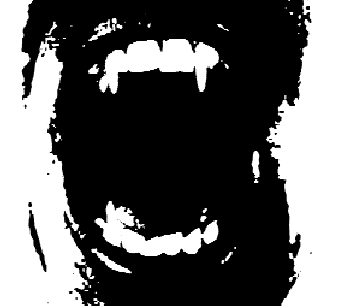 Omei (CT)
Omei – The Deepest Scars (Understand Me Remix)
Omei is Christopher Goudreau's ambient, dark industrial project but doesn't really stick to a genre side project. Each release or track attempts to concentrate on one thought and extend it through to its conclusion. Its a hard look at the obsessive/compulsive thought process. Where Goudreau's Sickness harsh noise project can be though of as a thousand thoughts in 10 seconds. Omei is the same thought for 10 hours. Omei comes from the place were Goudreau focuses on problems, breaks them down, reworks, reconstructs and re-ruins them; with the final result of some kind of resolution. This is the initial idea for all of his work as OMEI.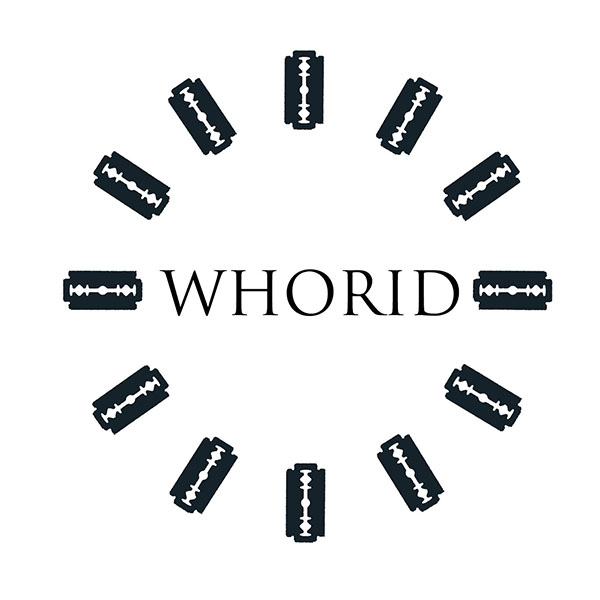 Whorid (Philadelphia, PA)
Stumbling blindly through your worst sexual nightmares and isolation you will find Whorid. Philadelphia based ambient power electronics project of Daniel Suffering. Themes of revenge and ruination enhanced by visions of self harm. Whorid began as a solo project in November 2012 and added one live performer Keycifer Blakk to the stage for blood letting and visual disturbances.
Now, completely solo, Daniel Suffering still brings forth extreme amounts of self harm with a sound distinct enough to bring you to your knees. Sharp synth tones with crushing noise, Whorid will disturb you and leave you to wonder "why am I still watching this?" I have such sights to show you.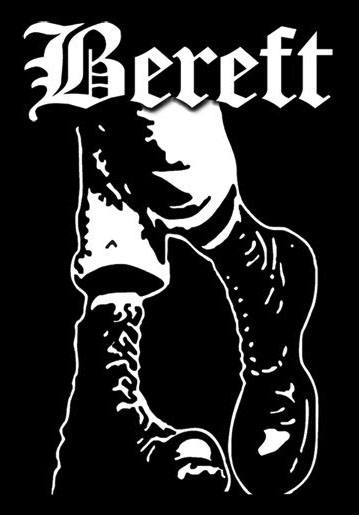 Bereft (MA/PE/FU)
Two man death industrial/power electronics attack. Harsh and confrontational. We celebrate the working class and expose the injustices we see. Our heads are shaved for battle.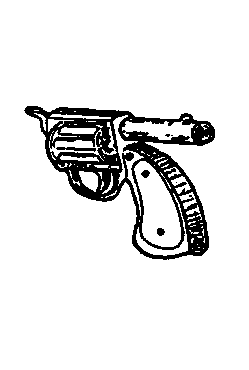 Bitchneck (MA/PE/FU)
Bitchneck – Fevers & Carwrecks
Bitchneck is one of the worst names that I have ever seen in my entire life. People talk about bad band names, but "Bitchneck"? I mean, come on. The track begins with this annoying aspect of stopping for a second of silence a few times at the beginning, then goes into some digital kind of stuff and some yelling. He yells the titular line "Death Ought To Be," then he talks about people evacuating their bowels when they die. Hmmm….
-Joseph Gates, Heathen Harvest