Requiem – Provenance CD
4 August 2014
xdementia
No Comment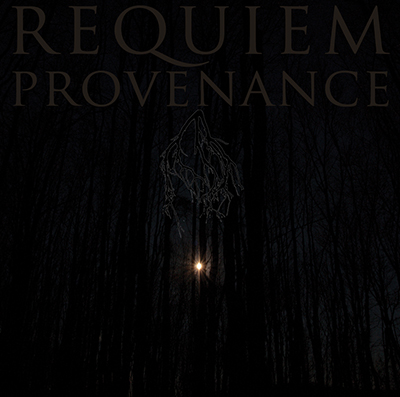 Requiem – Provenance CD
Requiem is the artist David Graham who has been operating out of Pittsburgh for quite some time (I believe the late 90s?). Under the moniker he creates epic soundscapes of industrial tinged post-rock and Provenance is certainly a showcase of his skills and aesthetic.
My favorite thing about the release are the intense and explosive moments where a new level of heaviness is achieved. Moments like the last part of This Story Ends the Same Way it Begain where there is an explosion of pummeling industrial hits, or the metal riffs and screaming that kick in half way through The First Draft of the Final Chaper which have an air of atmospheric black metal. In addition, the atmospheric industrial of My Means to an End is more sparse with an impressive ending passage of raging sound.
But be not mistaken, the bulk of Provenance consists of slow and repetitive guitar tracks, swelling symbols and melancholy melodies strewn about a bleak landscape of minimalism. Embedded within are some moments of powerful melody as in The First Draft of the Last Chapter where an almost middle eastern influenced riff takes precedence. This followed by bellowing passages of black metal clangs and echoing screams.
Although I am still not a big fan of post-rock Requiem not only manages to embrace the best aspects of the genre here, but also surpass them. The added industrial elements certainly do not hurt especially when executed this effectively. If you find yourself into projects like Locrian, House of Low Culture, Sunn0))), or Earth this is recommended. Good work.
| | |
| --- | --- |
| Composition: | |
| Sounds: | |
| Production Quality: | |
| Concept: | |
| Packaging: | |
| Overall Rating: | |