Encounters – Formless Migration CDr
12 August 2014
xdementia
One Comment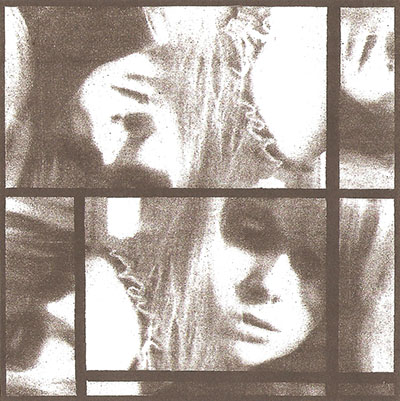 Encounters – Formless Migration CDr
Ok, this was originally reviewwed as a Husere Grav release because it had no info in it and me by the artist. It's actually Encounters which is a duo of Husere Grav and half of NRIII; the latter of which I am not familiar with. There is absolutely no information provided anywhere on the release but it is a slimline jewel case that comes in a black envelope with a photocopied image pasted on the front. Quite esoteric.
The audio here clocks in at 33 minutes and is divided into 4 tracks. The first 3 are very succinct drone tracks encapsulating the token Husere Grav sound. Like sirens caught in a stasis the drones are forlorn, somber, and constant. Easily making me think of a bleak atmosphere like that captured in Cormac McCarthy's The Road.
The last track offers something a little different. A plodding rhythm, slow and consistent. Some excellent reverberations are added along with subtle sound design elements which offers a really great change of pace and finishes up the album strongly.
Overall a good dosage of material for the drone fans out there. A very obscure release but to those that enjoy this sort of thing it is a hidden treasure.
| | |
| --- | --- |
| Composition: | |
| Sounds: | |
| Production Quality: | |
| Concept: | |
| Packaging: | |
| Overall Rating: | |