Gnawed – Fissure C60
5 September 2014
xdementia
No Comment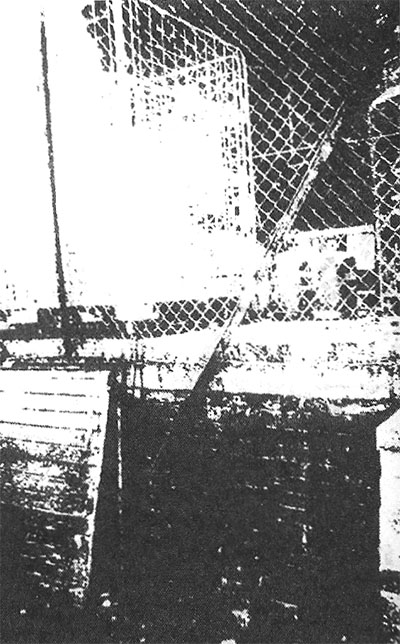 Gnawed – Fissure C60
Ok ok. I was going to start this review all gushy over how much I am in love with the work of Gnawed but I have a bone to pick with this tape. How can you call this a C60? It has the same material on both sides! Isn't it really a C30? I mean, it's physically a C60; yes. But it has 30 minutes of material on it! I shouldn't complain, I didn't pay for this.
So NOW I'll gush about how much I love Gnawed. Gnawed is the best death industrial artist currently operating in the good 'ol U S of A. The quality of all of his recordings is bar-none. The perfect combination of crunch and sheen. This tape is no exception. The rhythmic parts hit so fucking hard, and the noise just opens up into oblivion.
In addition the pacing of Gnawed's albums are incredible. Richardson leaves nothing wanting or unanswered. Just when you've been beaten to a bloody pulp with harsh walls of crunchy noise is when he unzips his fly and whips out his mammoth rhythmic industrial cock just to jam it down your throat. Just when you wonder what kind of message he could possibly be going for does an unearthly scream break the silence. Just when you can't ignore the tinnitus inducing feedback layers is when a burly synth drone appears and shakes loose your bowels.
Eight tracks in 30 minutes but it's more or less completely perfect work. Beyond having no complaints; I have no suggestions on how this material could be any better. Incredible work. Still even a highly underrated project. History being made. No one gives a shit.
| | |
| --- | --- |
| Composition: | |
| Sounds: | |
| Production Quality: | |
| Concept: | |
| Packaging: | |
| Overall Rating: | |