Kine – Meditations in April Green CD
18 September 2014
xdementia
No Comment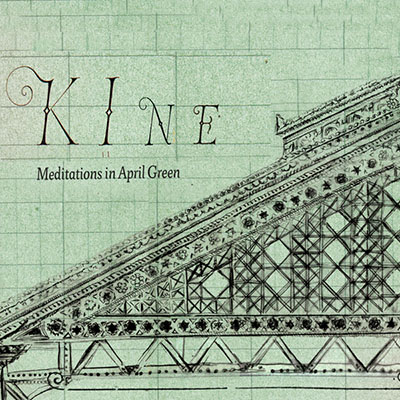 Kine – Meditations in April Green CD
Kine is an interesting group of experimental musicians that was formed in April of 2012 during Vietnamese artist Dao Anh Khanh's visit to New York City where they recorded the 'Meditations in April Green' release. Two of the members of the group are also in Pas Musique who I've previously reviewed.
The album kicks off with 2 long tracks the first Meditation 1 clocking in over 15 minutes. Given that every track on here is named Meditation x it makes sense that the general sound is quite hypnotic, but very musical. Think a combination of organic musical sounds, chanting mantras, spacey guitars, and then throw on top of that some experimental electronics and this is the result.
The remaining tracks tend to be a touch more chaotic and noisy yet still keeping a light and exotic atmosphere. The exception is Meditation 5 which brings things down a notch to close out the album in a low-key fashion.
Meditations in April Green is a decent effort but doesn't really appeal to my tastes of experimental music. It leans more to the experimental noise side than it does to a ritualistic and hypnotic experience and I think the former elements take away from the atmosphere a lot. But that said, this may be more of a fit for someone with different taste.
| | |
| --- | --- |
| Composition: | |
| Sounds: | |
| Production Quality: | |
| Concept: | |
| Packaging: | |
| Overall Rating: | |