Author & Punisher – Women & Children CD
19 September 2014
xdementia
No Comment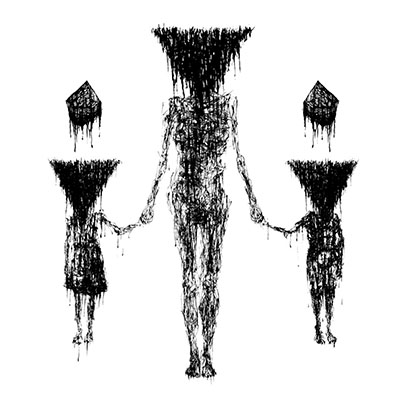 Author & Punisher – Women & Children CD
Tristan Shone returns for the next installment of his epic industrial metal project Author & Punisher with Women & Children. I have been following his works for a few years now and fully appreciate the eclectic mix of doom, electronica, and industrial elements that Shone brings to the table. One of my favorite releases of the project has always been The Painted Army and although I certainly love his other work I always have thought that Shone had a certain propensity for the poppier more accessible side of the genres he works in.
The album is a step back to the more musical and accessible The Painted Army era of Author & Punisher from the heavy darkness that was presented in Shone's previous releases of Drone Machines and Ursus Americanus. Where the latter releases presented more in the likes of deep doomy industrial dirges with small shafts of light shining through Women & Children offers the heaviness of those releases with the catchiness that pervades The Painted Army to strike a perfect balance with the best aspects of Shone's discography.
Women & Children is the stuff of a project that is on the verge of mainstream success. Shone tactfully combines tasteful electronic rhythms with devastating heavy riffs and experimental vocal arrays to form tracks that are not only a perfect balance of intensity and aggression but also of catchiness and musicality. Shone has found his formula and it's one that not only works but proves to be quite versatile in highlighting the project's strengths and talents.
Also making Women & Children a standout release are the risks that Shone takes after having carefully defined his sound over his last two albums. Elements of post-rock in Tame as A Lion are featured and then built upon by adding even a bluesy influence in the more ambient passages of Miles from Home – which despite on paper seems like it would be a colossal failure – is perhaps one of the most profound moments of the album.
Clocking in at only 41 minutes Women & Children is a game-changer for industrial metal music. Author & Punisher represents the next generation for bands like Ministry, Neurosis, Godflesh, Nine Inch Nails who are handing over the torch. My guess is it's only a matter of time before Author & Punisher is a household name among more average music fan's libraries – sitting next to their Pink Floyd and Tool CDs – and I say this with no shame at all. The project is awesome and Shone certainly deserves it. Excellent work.
| | |
| --- | --- |
| Composition: | |
| Sounds: | |
| Production Quality: | |
| Concept: | |
| Packaging: | |
| Overall Rating: | |