Regosphere / The Vomit Arsonist – Split 7″
6 November 2014
xdementia
No Comment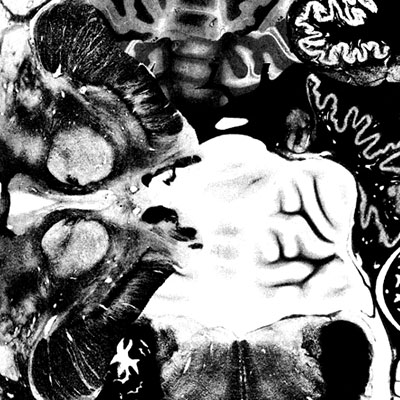 Regosphere / The Vomit Arsonist – Split 7″
Phage Tapes / Dumpsterscore Home Recordings / Obfuscated Records
This split record is not just a great pairing of artists but also of labels who have teamed up to back this quality record. The art, packaging, and production all converge around 2 excellent tracks from these American death industrial artists who have a lot in common in sound but also in namesake as they are both named Andrew.
Regosphere is up first with Death, Like a Thief which immediately chimes in with a rumbling repetitive bass hit creating a highly industrial atmosphere. The ostinato is soon joined by glassy sound fx and thundering vocal attacks with all elements being quite thick and intense. It all comes together very well and forms an oppressive din.
Mind Turns Violent by The Vomit Arsonist is quite similar and a good compliment to Regosphere's efforts. Although the individual elements don't have as much clarity as side A, that oppressive atmosphere persists and hammers in the nail – that Regosphere provided – into the coffin. Many of the same elements are here: a pounding industrial rhythm, scathing vocals, and various harsh and abstract sound effects clawing along the edges of sanity.
All in all a predictable yet gratifying release here. Anyone who is already a fan of either project and really enjoys what they do will not be disappointed. Those who crave decent art and information will surely enjoy this neatly designed package which is complete with lyrics to both tracks. A very good effort from these two solid artists.
| | |
| --- | --- |
| Composition: | |
| Sounds: | |
| Production Quality: | |
| Concept: | |
| Packaging: | |
| Overall Rating: | |