Remainderless – Remainderless EP 12″
6 November 2014
xdementia
No Comment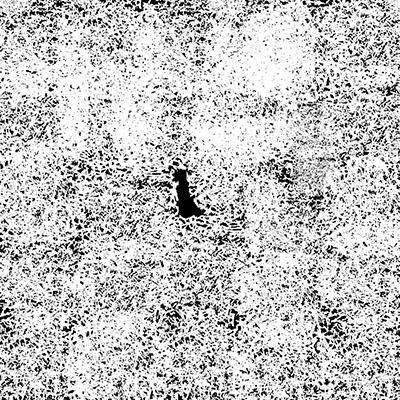 Remainderless – Remainderless EP 12″
Remainderless is three Los Angeles rooted performers/composers converging regularly to compose, record, case and sift sounds. Equal blasting, squeak and rasp + uncommon and unsettling squelch frequencies comprise the aggregate sum of their output. Documented over three tracks on their debut EP 12″. I'm not sure what the difference is between a strait-out LP and an EP 12″ but there is a decent amount of material on this record.
Side A contains the first two tracks Devastating Inquiry and Glass Pollution both of which are good titles in representation of the sounds within. The focus in both these tracks seems to be on high-frequencies with spasms of noise attacks. I do enjoy that there is a lot of manipulation and movement, as well as very clear production. It makes the high-end action easy to discern. But this is experimental noise throughout and therefore most movement doesn't have any sense of evolution or progression.
Side B contains Redaction a track spanning over 14 minutes in length. This track features more stillness in a wall-noise style with mid-range distorted feedback. I'm honestly not really into the textures, they are rather plain and boring run-of-the-mill harsh noise type sounds. Eventually some weird inharmonic textures are brought forth – like a broken organ or something – which help to change things up, but at the same time are equally as ineffective.
This is certainly a solid effort but one that fails to pique my interest in any sort of way. Perhaps it's just not my style or it could be the quality of sounds are lacking. I do still enjoy the amount of movement and style of sound manipulation but with the lacking source material it fails to make a lasting impression.
| | |
| --- | --- |
| Composition: | |
| Sounds: | |
| Production Quality: | |
| Concept: | |
| Packaging: | |
| Overall Rating: | |