Shredded Nerve – Retention 7″
5 December 2014
xdementia
No Comment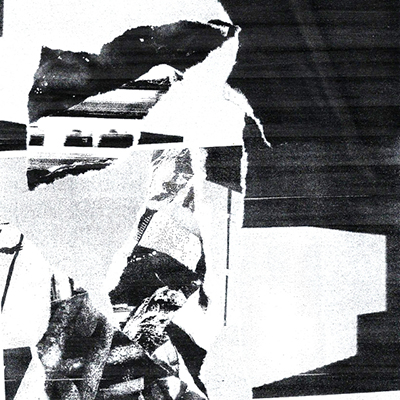 Shredded Nerve – Retention 7″
Shredded Nerve is the newer project of noise artist Justin Lakes who previously performed as Pusdrainer and collaborated under a few other project names. This new project marks a turn in direction for Lakes as he has shed the pure harsh noise worship of his previous project and now embraced a more loop-based musique concrete style of experimental sound while still keeping some elements of industrial and noise.
The first track Mind Begins to Crumble as Dots are Connected (Alternate) – which takes up all of side A – is a persistent loop seemingly culled from a field recording. It continues for the bulk of the track but it is carefully chosen and edited so as not to wear on the senses. What would normally be a pitfall for many noise artists is actually a strength in Lakes' case. Eventually distorted textures leak in and by the very end we are exposed to a blast of harsh sounds.
Side B's Retention follows a similar formula but now with a few more layers. This time the introductory loop is overtaken much more quickly with blasts of industrial noise – not necessarily heavy but somewhat harsh. Along the way textures of squishy experimental synthesizers take over.
Retention is academic music for scumfucks. It's filthy, dirty, lo-fi, yet delicate and well composed at the same time. Unlike Pusdrainer there is a fair amount of restraint and – dare I say it – "retention" featured in these tracks. This is a step into a new realm for Lakes and he enters with guns blazing. Because these tracks are quite short it makes me very curious what Lakes could do with a longer track format because I think this style is more apt to that. Parallels can be drawn to acts like Devillock, Failing Lights, and Diaphragm.
| | |
| --- | --- |
| Composition: | |
| Sounds: | |
| Production Quality: | |
| Concept: | |
| Packaging: | |
| Overall Rating: | |