TeHÔM – Lacrimae Mundi CD
23 December 2014
xdementia
One Comment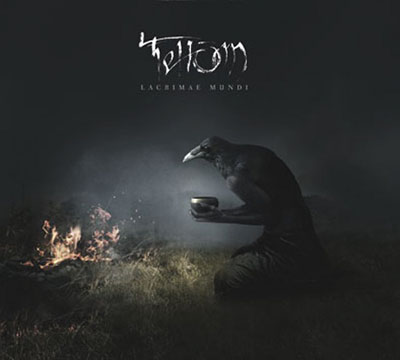 TeHÔM – Lacrimae Mundi CD
Before hearing this disc I was not at all familiar with the name TeHÔM. But after reading the description from the label on their latest release I feel I need to start the review with the tangled web that is the history of the project. Active in the mid 90's, Croatia's TeHÔM has been resurrected in the past years by original member Miljenko Rajakovic. Their first 2 albums were released on Twilight Command, side label of Douglas P's NER label. TeHÔM's founding member Sinisa Ocurscak unfortunately passed away in 1997, victim of a probable war related cancer. 3 years after his passing their 2nd album, and what was thought to be their last, "Theriomorphic Spirits' was finally released. The project was then laid to rest and years later finally revived. A very surreal, obscure and cinematic sounding opus has been created by Miljenko, following closely in the footsteps of previous works but now taking the project to new levels. Yet always in keeping with Sinisa's vision and in honor of his memory and spirit.
Lacrimae Mundi kicks off on a strong start with instant depth and atmosphere. Immediately reminding me of modern day Inade; the token characteristics are all here. Floating synth pads, tribal rhythms and disembodied vocals. The production quality is excellent; embracing a very cinematic sound. Perlious Depth, Darkness Cosmogony of Myths, and Abyss are all solid tracks kicking off the album on a good note.
Amorphous Structure is an example of a track that pitfalls from the dark ambient formula that TeHÔM embraces. It's not much more than some tribal drumming and token pitched-down demon vocals that is so often employed in this style of music. The reason this track doesn't work is because it's just nothing more than the tiresome characteristics of almost every knock-off dark ambient act out there and I would mark this as the low-point of Lacrimae Mundi. However this track is followed by The World Ended which is the exact opposite case where the dark ambient formula is used to create a rather deep and brooding track which is executed with effectiveness to form an epic and dark atmosphere. I feel like these two opposing forces sum up the album well in that you can have moments where these classic elements work either for or against the success of the album.
The remainder of Lacrimae Mundi falls in between the highs and lows of the aforementioned tracks and doesn't really present anything new. If you are really into groups that sound very similar to Inade, Herbst9, or Desiderii Marginis but actually aren't those artists you will certainly enjoy TeHÔM's sound. That is to say they are not the most original project, but they do produce some solid dark ambient and cinematic soundscapes that could fit the bill if you find you actually need more of that kind of stuff.
| | |
| --- | --- |
| Composition: | |
| Sounds: | |
| Production Quality: | |
| Concept: | |
| Packaging: | |
| Overall Rating: | |