Skin Area/Jarl – La Petite Mort LP
21 January 2015
xdementia
No Comment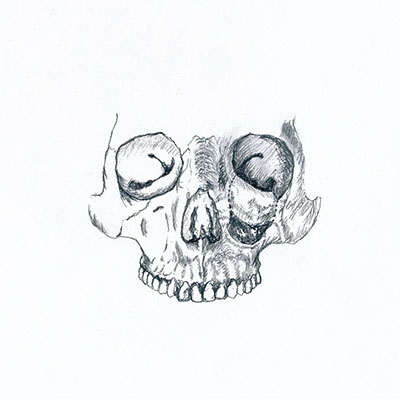 Skin Area/Jarl – La Petite Mort LP
Well this is certainly an unexpected pairing of artists but also a collaboration that makes a lot of sense on paper. Skin Area features Martin Bladh of I.R.M. and Jarl is the long running dark ambient project of yore. The LP captures the previous atmosphere of much of Skin Area's discography but this release is less guitar driven and focuses more on textural elements to capture the intense and esoteric feel.
Side A kicks off with the sounds of bending cymbals, strings, and vocals. Added to this are spoken words detailing such subjects as the benefits of masturbation in a surrealist manner. A subtle bass ostinato is added to the layering along with various industrial elements to form thickening waves of sound.
Side B envelopes a similar mood and if you've heard the work of Skin Area before you know what I'm referring to. I feel like the style and atmosphere of Jarl is harder to pin down but perhaps that's just because I've been exposed to less of his work. Either way there are some great sounds in here reminding me of avant garde electroacoustic music but with a darkened edge and concept. The textures are also interspersed with small tingles of melody much reminding me of the more recent work of Sutcliffe Jugend.
La Petite Mort took me a few listens to finally get into but now that I have explored it further I am fully enjoying it. There are plenty of details to warrant repeat listens and the mood is just superb. The packaging is worth mentioning as the LP comes with a number of oversized art panels with various works from Martin Bladh himself. Sick release.
| | |
| --- | --- |
| Composition: | |
| Sounds: | |
| Production Quality: | |
| Concept: | |
| Packaging: | |
| Overall Rating: | |