New Forest – Distant Realities C40
25 May 2015
xdementia
No Comment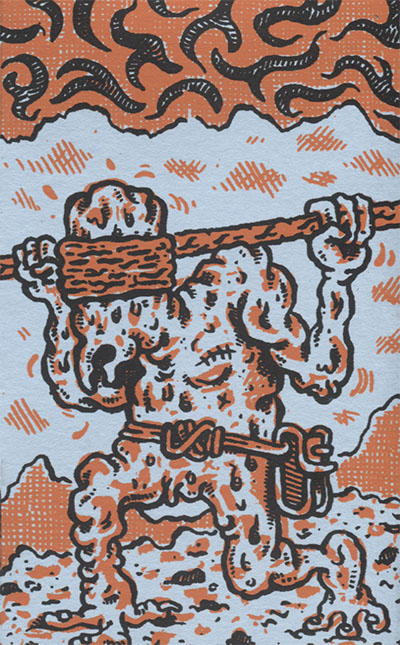 New Forest – Distant Realities C40
New Forest is the project of Levi Berner who's aliases are listed on discogs as Algiers, New Forest, Vexations, Visible/Invisible Wall although I am familiar with his work through the project Witches which was his collabration with Lavas Magmas' Luis Gonzalez. For some reason I was under the impression that he had many releases under the New Forest moniker but it looks like Distant Realities is only one of three and a more recent one at that having been put out in 2014.
Distant Realities is what I would categorise as a drone album. The bulk of the tracks are floating synth harmonies; glassy and slowly undulating with structures that remain in a fragile stasis. Perhaps the one track that really stands out is The Video Forest where things turn to a more experimental flavor. Otherwise the compositions and sounds are very similar from track to track.
Worth mentioning is the amazing packaging on this tape. A dual colored silkscreen job on heavy matte paper gives it an interesting and psychadelic style with art that brings to mind R. Crumb. A solid piece of work here but one for fans of synth drone exclusively.
| | |
| --- | --- |
| Composition: | |
| Sounds: | |
| Production Quality: | |
| Concept: | |
| Packaging: | |
| Overall Rating: | |