Aeoga – Triangle Of Nebula-Devourers & Palace For Vultunales CD
31 August 2015
offering
No Comment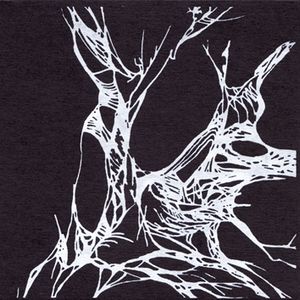 Aeoga – Triangle Of Nebula-Devourers & Palace For Vultunales CD
Designed as a compilation, Finland-based Aural Hypnox has decided to re-release two of Aeoga's previous albums on one CD along with hand-crafted packaging, showcasing some solid dark ambient with industrial edges.
The first album, Triangle Of Nebula Devourers, is comprised of three expansive tracks that ooze organic and elaborate sounds. They are absolutely vast and ritualistic. The tracks are quite different front one another and feature a varied but consistent technique of cascading different movements into one another using trace melodies, a lot like Halo Manash or Funerary Call. "Menstral Skull Consumed" plays its card right, fitting dripping noises underneath shifting and pounding drumming while "Let The Sun Become Your Eye" opts for twinkling percussion and broad sweeping sounds. These tracks really harness Aeoga's penchant for using his voice in various ways, either sampled loopings or reverb-breaded howls.
Palace of The Vultunares is a nice complimentary album that focuses on more synthesizer rich makings of a more ethereal soundscape. The two tracks that make up Palaces… offer a more sparse and soothing orientation than Triangle…, highlighting subtle details interwoven with prominent swells. Soundcraft, truly.
Having little previous knowledge of Aeoga, I'm not that surprised of its quality or intent as Aural Hypnox is famed for curating some awesome releases. While I have not seen the originals, I think this a well-done re-release with a slick silk-screened treatment to the outer housing and an awesome selection of inserts. Even though these two albums mark an earlier time in Aeoga's career, it's obvious that even early on, he has been a master of mixing his albums with crisp stereo channel delineations and orchestral stratifications for the sound. I will definitely be checking out the back catalog and future releases.
| | |
| --- | --- |
| Composition: | |
| Sounds: | |
| Production Quality: | |
| Concept: | |
| Packaging: | |
| Overall Rating: | |